Photos Credit: Patti Foley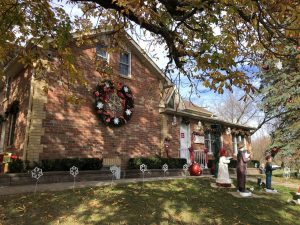 Nestled on the Caledon King Townline on the east edge of Bolton, tucked away behind an intriguing stone and wrought iron fence, lies a shop that is literally bursting with the spirit of Christmas giving.
It was in 2003 that Sisters of the Kosmas Aitolos Greek Orthodox Monastery had a vision of creating a special shop. A shop that would radiate the joy of the season. A shop that would allow them an opportunity to put their talents to work producing unique gifts, and fund efforts to give back to their community.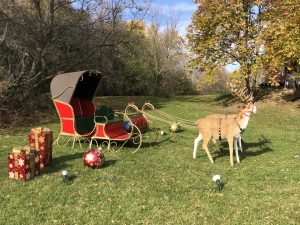 The Nuns' idea was realized in The Sisters Touch of Christmas.
The mood is immediate as you're greeted by a Nativity scene and reindeer with a sleigh as you proceed down the the driveway.
Then step into the shop and find yourself immersed the beauty and colours of the Christmas season. Handcrafted items, baked goods and truly exclusive gift ideas fill the spaces inside.
You'll find exquisitely hand-painted tree ornaments, pretty lights, appealing home décor, beautiful table ware, delicate angels, Christmas cards and carefully handmade soaps, candles, and more.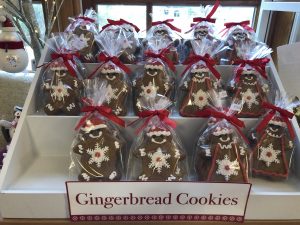 Want to stir up the family's appetites? Then how about cookies like Gingerbread, Chocolate Mint, Red Velvet Praline, or (best cookie name ever) Holly Jolly. Or perhaps the Rum Balls or Fruit Cake or Linzer Tarts grab your interest? All are packaged with love and ready to give.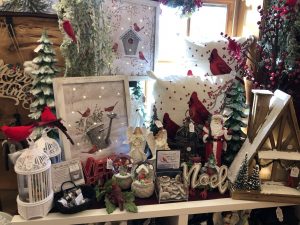 Another very unique gift idea are the Sisters beautifully-jarred Artisan Teas and Tisanes with flavours like Fall Harvest, Winter Latte, Jasmine Rose, Northern Maple and Ceylon Peach.  These comforting drinks beg to be enjoyed, curled up with a book by a crackling fire.
There are also bottles of flavourful apple cider, seasoned olive oils and pretty jars of honey. For the sweet tooth there are carefully packed bags of caramel candies and sours.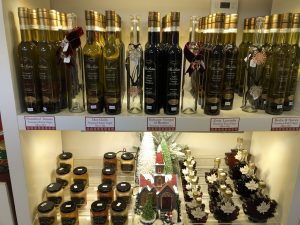 The Christmas store is seasonal and it just opened in late October. It is brimming with fantastic and thoughtful gifts you would be proud to give. As well, more are made every week while the shop is closed, from Monday to Wednesday, so the Sisters can replenish the shelves.
The store is open Thursday to Sunday inclusive, up until December 24th.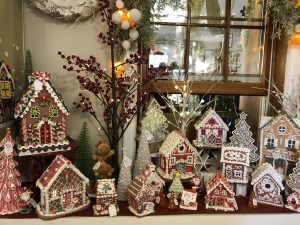 You can visit The Sisters Touch of Christmas from Thursday to Sunday  at 14155 Caledon King Townline South, Bolton.
Check hours of operation on their website
The post Radiating Christmas: The Sisters Touch of Christmas Store appeared first on Just Sayin' Caledon.