When Covid shut down our daily routines in 2020 there is no doubt that the lockdowns came with a whole set of physical and mental health issues. However, for some, there was also an upside to that newfound isolation. Suddenly there was time for introspection, time to learn new things and tap into our talents.
Twelve-year old Kassandra Seymour from the Southfields area of Caledon one day found herself researching crystals.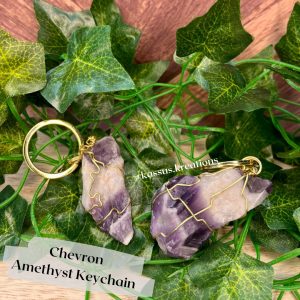 "I started getting into crystals during the lockdowns because my competitive dance classes were reduced and went online" the St. Evans Catholic Elementary School student explains. "I was really bored so I started researching crystals and learning the different meanings."
In fact it was Kassandra's dance teacher Miss Shereeka, founder of House of Fame Dance Academy in Brampton, that really motivated her in what became the first step in launching Kassu's Kreations.
"She is also very into crystals herself and when I was at the studio during the summer, I saw her jewelry. That was really when I saw that crystals could be made into jewelry and thought maybe I should try. I mentioned it to her and right away she said "I'll be your first customer, pick any crystal and just let your creativity flow."
"I was so excited that I completed the order in 2-3 days. Watching her face when she saw the final product made me realize I could do this" says Kassandra proudly.
"My family also motivates me" she continues, "because they have so much faith and belief in me that I want to succeed for them. Being a young entrepreneur can cause parents and families to worry about many things but throughout this entire process, they have just supported me 150%. Anytime I need to go to get crystals or supplies, they are there. They also help with packaging, taking photos, and more."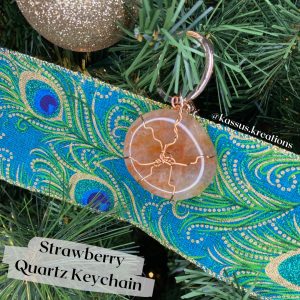 Kassandra says her pieces are made with genuine crystals and other stones and that she considers herself fortunate to have suppliers that focus on ethically-sourcing the stones. "And I use copper wire because it enhances the crystals' energy. I'm lucky copper wire comes in different colours so that I have options to play around with but not compromise on the copper properties."
The talented young artist picks crystals based their uniqueness and natural beauty and how they make her feel. When she wraps them she tries to use the wire in ways that enhances natural veining and texture.
While Kassandra says she doesn't really have a personal favourite she admits to be very taken with Carnelian. Sometimes referred to as the Sunset Stone it glows with warm shades of orange. It is known for properties that encourage creativity, and boost energy and self-esteem. All of these are very important to Kassandra right now as she prepares for a vendor show. You'll find her at Young Bosses In Business Pop Up Shop Market, at 660 Caledonia Rd, Unit 105, York on August 28th from 11:00AM until 6:00PM
Her advice for other young entrepreneurs?
"My biggest advice is to start. There's always a reason not to do something but I'm a big believer in "it's always better to try and fail than not try, because you're limiting yourself for success." As well, always do research – make sure you're comfortable with the products you're selling and the people you're interacting with."
Was she ever scared or feel hesitant?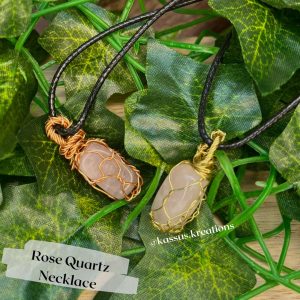 "Of course! Being a competitive athlete, I always want to be successful. With a business, there's always room for failure. I remember being on TikTok and seeing so many small businesses that started around the same time blowing up and having so many followers and sales and I thought, I've failed. But, while I may not have the big exposure I did just pass the 100 followers-mark on Instagram. It may be small compared to other businesses, but compared to what I started with, it's a big step – a big success in my eyes."
With the show coming up you may not find as many ready-made inventory pieces on her Instagram page but if you do see something you want you can reach out to her that way. Most often a customer will DM her through Instagram with a crystal already in mind, along with the type of jewellery – necklace, bracelet, keychain – that they would like her to make. She can also send you photos of crystals to choose from and let you know what the colour options are for the wire.
After she get a few more shows under her belt Kassandra is also considering an Etsy shop.
"Try to not compare yourself to others" she concludes. "I'm not a big social media person and I just started a TikTok account for Kassu's Kreations last month. I do find it difficult to constantly post like other businesses but that's okay. Operating a business is a learning process and, again, as long as you try that's the main thing."
Instagram: Kassus.Kreations
Email: [email protected]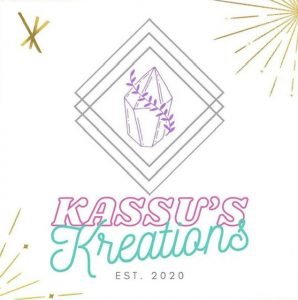 The post Southfields' Kassandra Seymour Is Kreating A Youth Business appeared first on Just Sayin' Caledon.