Contributed photos: Ferrante family
Ready for something especially spook-tacular for some Halloween fun?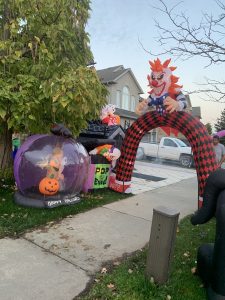 The Ferrante family at 58 Harvest Moon Drive in Bolton are really in the Halloween spirit. The energetic family has turned parts of their garage and driveway into a Haunted House and they've done a ghoulishly good job of it.
Rino Ferrante is reported to be the mastermind behind this annual project and children Luca and Matteo helped put it together.
The spooky project started about 10 years when the kids were younger and it has become a local attraction that seems to just get better every year.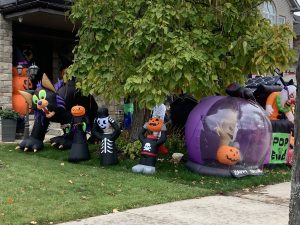 The Ferrantes say they decided to actually open the Haunted House early this year because of Covid and the desire to create some neighbourhood fun.
The community is welcome to visit Thursday and Friday between 7:00PM and 9:30PM, on Saturday between noon and 9:30PM, and on Sunday (Halloween) between noon and when the candy runs out.
Donations of food or money for the food bank at The Exchange are requested.
So mask up and come visit… if you dare…
The post Bolton Halloween Haunted House Ghoulishly Good Fun appeared first on Just Sayin' Caledon.