Officers from the Caledon Detachment of the Ontario Provincial Police (OPP) are requesting the public's assistance in identifying three individuals involved in a theft of jewellery.
On March 18, 2023, Caledon OPP entered into a theft investigation that occurred shortly after 2:00 p.m. on the same day from a retail establishment in Bolton. It was reported that three individuals were involved in a distraction-type theft. Cash and jewellery were taken.
Descriptors: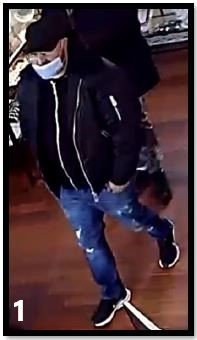 1. Middle aged male. South Asian. Wearing blue jeans, black running shoes, black jacket, black ball cap, glasses, and a purple surgical mask.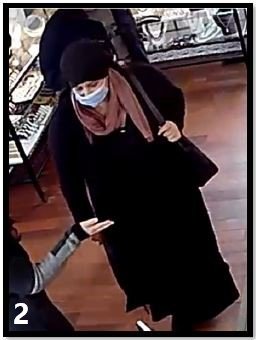 2. Middle aged female. South Asian. Wearing black traditional attire with a pink scarf.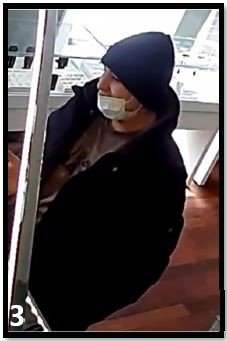 3. Male in his 20's. South Asian. Wearing a grey track suit, black shoes, black jackets, winter hat, and a surgical mask.
Anyone with information that might assist the investigation are asked to contact Caledon OPP at 905-584-2241 or toll-free at 1-888-310-1122. You can also provide information anonymously by contacting Peel Crime Stoppers at 1-800-222-TIPS (8477) or online at www.peelcrimestroppers.ca. When you contact Crime Stoppers, you stay anonymous, you never have to testify, and you could receive a cash reward of up to $2,000 upon an arrest.
The post Caledon OPP is Requesting Assistance to Identify Three Individuals appeared first on Just Sayin' Caledon.