Just Sayin' Caledon recently spoke with dancer Angelina Lucien. The Southfields teen was among four local youth that JSC interviewed when they were selected to participate in the Rising Stars Talent competition at The Ex this year. The other three competitors were vocalists.
Angelina wanted to share what she gained from the experience.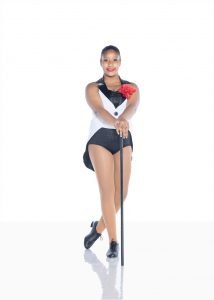 "As a dancer you need to be very presentable, smile, and make a lot of expressive faces" she says. "You should pick routines that encourage that even if you normally have a serious dance face."
Angelina also feels it's very important to have a lot of energy. "The crowd and the judges love the excitement and the energy."
She says she would definitely compete again adding that it was really a lot of fun and a great experience. "Performing on stage was the best part for me. I want to say that I slayed LOL! It felt great sharing my talent with so many people!"
I ask whether she has any advice for other young dancers. "Don't be shy, just try out" she offers. "Be yourself and have fun! Everyone that participates is so nice and encouraging. All of the students from my Dancercise class who participated made it into the competition and we all had a very positive experience."
The post Southfields Dancer Angelina Lucien Talks About Her Rising Stars Experience appeared first on Just Sayin' Caledon.