Question: The estimated cost for the 52 km (32 miles) Hwy 413 has been pegged at approximately $8-$10 billion with a construction time of about 10 years. The claim is that it will save up to 30 minutes for someone who travels the full distance from Vaughan to Milton. After the initial costs come the perpetual maintenance and servicing expenses necessary for the upkeep of an additional highway. Will your party agree to halt the process on the 413 and investigate less expensive alternatives such as a arranging for a dedicated toll-free lane on existing Hwy 407 to divert truck traffic?
Responses:
Laura Campbell, Green Party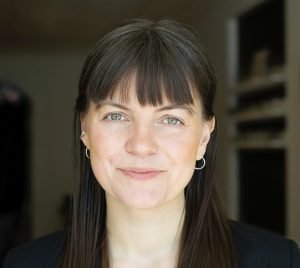 YES. I have been an active participant in the fight to Stop the 413 for the past 2 + years. Our party has been leading the charge on stopping this destructive highway (and not just this one, also the Bradford Bypass). We have suggested time and time again that using the 407 is a financially viable, economically prudent, and ecologically sound alternative to building a whole new highway.
The implications of constructing the 413 in our community are immense. The aggregate extraction alone will change the face of Caledon. Ontario Greens want to make it illegal to construct new highways on the Greenbelt and through our wetlands. We must protect our crucial finite resources: farmland and our clean water. I also want to point out that the statistics that the Ford government has invented to sell this highway to us stand in direct contrast to what an expert panel told us in 2018 (a panel that WE the taxpayers funded). That panel concluded the highway would only save commuters 30 seconds.
Additionally, we are also currently facing a labour shortage and a supply chain backlog, therefore the highway building bonanza Ford wants to launch us into is logistically difficult. The costs will far exceed the $10 billion that are being estimated. Finally, in an era of climate change, any infrastructure projects that don't prioritize electrified public transit are leaving us and our children with a bigger mess to clean. No, Doug Ford, building more highways does NOT reduce carbon pollution. Only building electrified public transit does that. It's time for Ontario to plan for growth in a sustainable way: utilizing transit, and gentle density and saying NO to more highways and expensive sprawl.
Bob Gordanier, Liberal Party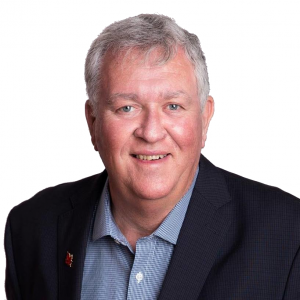 Highway 413 needs to be stopped! Projects like Highway 413 will continue to destroy prime agriculture and local ecologies if built. Ontario Liberals have pledged to stop, once and for all, the construction of Highway 413. Ontario Liberals were the ones who created the Greenbelt and we will continue to protect and expand it.
It's simple: if the Ford government is re-elected, Highway 413 will be built and will divide Dufferin-Caledon. The Ontario Liberal Party is the only party that can form government and stop this reckless project. We need to unite the progressive vote to stop this Highway from being built – if we don't, it will most certainly be built by Doug Ford and Sylvia Jones. That's the reality that we face in Dufferin-Caledon.
We need smart solutions to public transit other than an under-utilized east-west corridor. We need more north-south options. I have committed to advocating to speed up the construction of Caledon GO. We need solutions that make sense for our residents, not a concrete jungle.
In the meantime, Ontario Liberals will reduce transit fares to $1 across the province, will provide $8000 incentives for electric vehicles, and add additional High-Occupancy Toll Lanes to ensure that we can get Ontarians moving.
Sylvia Jones, Progressive Conservative Party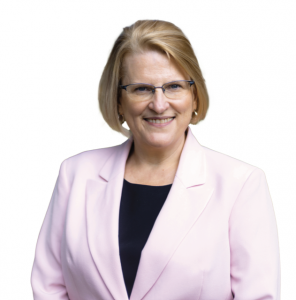 Doug Ford and the PCs are getting commuters where they need to go faster, instead of stuck idling in gridlock. That's why we are building highways like Highway 413 and the Bradford Bypass. We're not stopping there. We are also building the largest transit expansion in Canadian history including building the Ontario Line and bringing two-way, all-day GO service to the Greater Golden Horseshoe. We are also investing an additional $1 billion over the next five years in critical road, bridge, and other projects in communities across Ontario. We are working with First Nations and Northern communities to build the roads that will unlock the economic potential of the Ring of Fire.
Unlike the Del Duca-Wynne Liberals and Andrea Horwath's NDP, Doug Ford and the Ontario PCs are getting it done by saying yes to building important infrastructure projects that get commuters home from work and to their families faster.
Tess Prendergast, New Democratic Party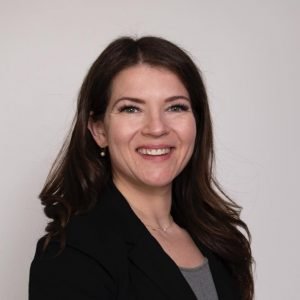 The NDP does not support Highway 413 or the Bradford bypass. We will cancel the highway. The NDP will open up the 407 for commercial trucks, alleviating congestion on the 401. We will shift our focus to intercity transit, filling the gaps left by Greyhound, with the goal of becoming electric by 2040.
The post JSC Asked: Will Your Party Halt Construction Of Hwy 413 And Review Alternatives? appeared first on Just Sayin' Caledon.