Burnout can be an all-too-familiar feeling for many of us, especially those of us who are constantly pushing ourselves to achieve our goals. It can leave us feeling exhausted, uninspired, and hopeless. Not to mention it can take a toll on our health.
But it doesn't have to be that way. With a few simple steps, you can turn burnout into empowerment and take back your control.
Prioritize Self-Care: Self-care is essential to help you stay energized and motivated. Try to set aside some time each day to do something you enjoy, even if it's something small like reading a book or taking a walk. Make sure to get enough sleep and eat healthy, nourishing foods.
Take Breaks: Taking regular breaks throughout the day can help to reduce stress, clear your mind, and calm your body down. Even just a few minutes of silence can help to reset your focus and get you back on track.
Create a Support Network: Surrounding yourself with positive people can help to give you the motivation and encouragement you need to keep going. Reach out to friends and family and ask for help when you need it. Delegating tasks can be very liberating and will reduce the stress and overwhelm you may be feeling. We are not superhuman and it is unrealistic to think that we are the only one who can do a task right.
Set Realistic Goals: Unrealistic expectations can lead to burnout and frustration. Setting achievable goals can help you stay focused and motivated. Chunk your goals down into more manageable tasks so you can take one baby step at a time. It doesn't matter how fast or slow you accomplish your goals, what matters is that you keep moving forward towards them.
Celebrate Your Achievements: Acknowledge and celebrate your successes, no matter how small. Bringing attention to all these small wins will help boost your confidence and it will bring your focus to everything you have accomplished rather than what you haven't accomplished, giving you a feeling of satisfaction.
Set Healthy Boundaries: Make sure you're not taking on too many tasks at work and at home. Prioritize your tasks and stay true to your sense of self, spiritual beliefs, and passions. Creating healthy boundaries requires that you honor your needs and priorities to preserve your well-being. When we give too much of ourselves to others, we are the ones who suffer in the end.  Setting healthy boundaries is an exercise in self-awareness and self-discovery that stays true to what is important for you in order to preserve your energy, so that you can show up in your best way possible.
Burnout can be overwhelming, but it doesn't have to be. With some self-care, self-awareness, and a little bit of planning, you can turn burnout into empowerment and take back your control.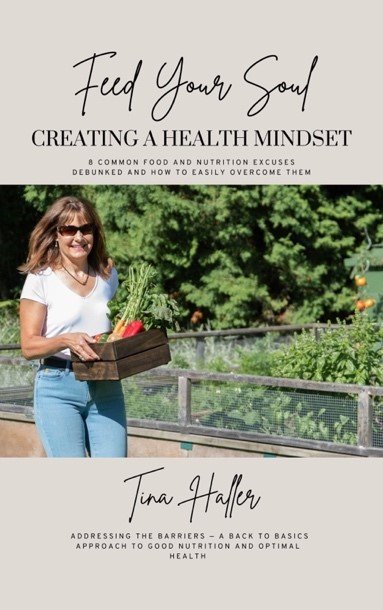 Tina is a health and wellness coach, author and inspiration speaker who is best known for her holistic approach to creating balance in the body, emotionally, mentally, physically, and spiritually.
She helps women transform burnout into empowerment so that they can take back their control. Through this approach, Tina enables her clients to reach their health and wellness goals with ease, creating life-long sustainable solutions.
To learn more about Tina and RenewYou go to [email protected].  If you are interested in receiving a FREE nutritious recipe every Monday subscribe to her list at https://courses.renewyoucoach.com/free-recipe-subscription.
The post Six Ways to Transform Burnout into Empowerment appeared first on Just Sayin' Caledon.