On April 18thbestselling author Samantha M. Bailey will be joining the Caledon Public Library virtually to discuss her novels Watch Out for Her and Woman on the Edge.
Samantha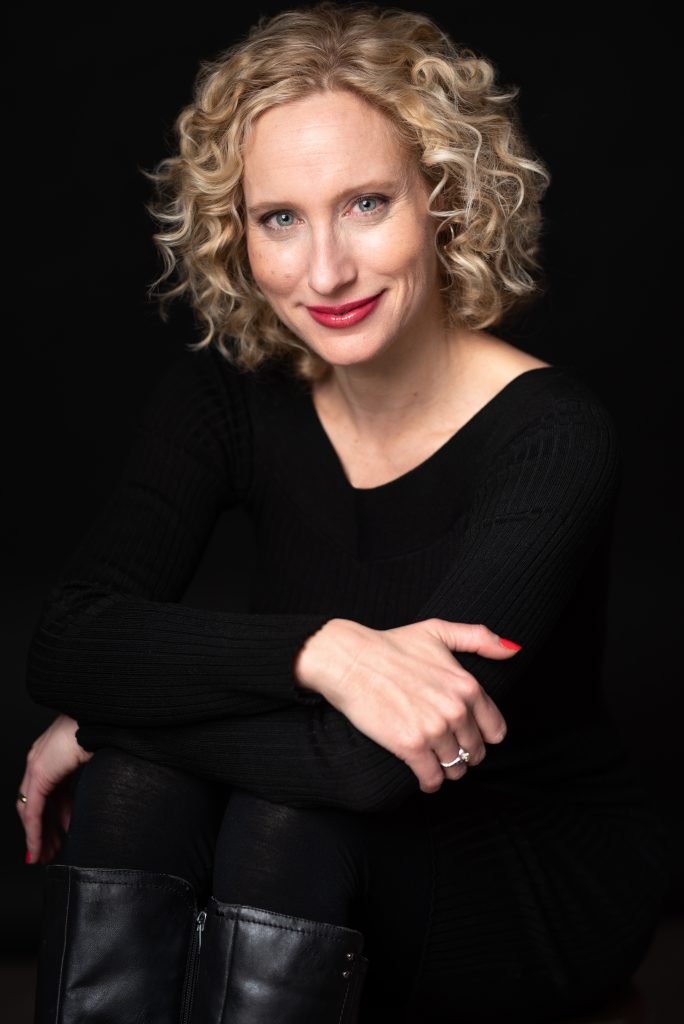 M. Bailey is the bestselling author of Woman on the Edge, which has sold in eleven countries to date. Her psychological thriller debut received a starred review from Publisher's Weekly and was a PW Best Books Pick of the Week. It was also the December Fiction Book of the Month at Indigo Books and the Shopper's Drug Mart January Book Lover's Pick.
Watch Out for Her is her second novel.
Samantha lives in Toronto, where she can usually be found tapping away at her computer or curled up on her couch with a book.
The moderator of the discussion will focus their portion of the Q&A around Samantha's latest novel, Watch Out for Her. However, if you have questions about her first novel then Samantha will also be happy to discuss those—so come with your questions on hand.
The Caledon Public Library has multiple copies of each book and you are invited to borrow one today and join us via Zoom on April 18th at 6:30pm!
Register here for the April 18th event
A total stranger on the subway platform whispers, "Take my baby."
She places her child in your arms. She says your name. Then she jumps…
In a split second, Morgan life changes forever. She's on her way home from work when a mother begs her to take her baby, then places the infant in her arms. Before Morgan can stop her, the distraught mother jumps in front of an oncoming train.
The police take Morgan in for questioning. She learns that no witness can corroborate her version of events, which means she's just become a murder suspect and when strange things start happening she realizes she might be in danger, too.
Sarah is relieved to move across the country. She has a lot she wants to leave behind, especially Holly, the pretty twenty-two-year-old babysitter. Sarah's never been one to trust very easily, so she kept a close eye on Holly. What she saw raised some questions, not only about who Holly really was but what she was hiding. The more Sarah watched, the more she learned—until one day, she saw something she couldn't unsee, something so shocking that all she could do was flee.
Sarah has put it all behind her and is starting over in a different city with her husband and son. They've settled into a friendly suburb where the neighbours are always on the lookout for danger. But when Sarah finds hidden cameras in her new home, she has to wonder: Has her past caught up to her, and worse yet, who's watching her now?
Would you like some other suggestions? Each month library staff put together a list of the movies and books that Caledon Library staff have read, listened to, watched and enjoyed throughout the month. We are sure that you will find something on this monthly list that intrigues you, inspires you or entertains you. Find our staff lists here.
Happy Reading!
The post Bestselling Author Samantha M. Bailey at the Caledon Public Library appeared first on Just Sayin' Caledon.