Variable Mortgage Rates historically over the last 150 years have been a wise choice in reducing interest costs. This all changed when the Bank of Canada decided to increase Prime rate during these unprecedented times.
As Variable Rate Mortgages have fixed payments, many have reached their "trigger rate," this happens when your set mortgage payment reaches over 90% of the interest portion hence not applying any funds to reducing your principal. This poses high risks to lenders and clients alike.
So you have been contacted by your lender and advised you must rectify this. Here are a few options to consider:
Increasing your regular payment
Paying a large lump sum payment
Re-financing your mortgage
Obtaining a 2nd mortgage
All options must be calculated to determine your best alternatives. Factors to consider:
Does a mortgage penalty apply
Do you qualify for a mortgage re-finance
Can you extend your amortization period back to the original period
Will the lender allow a 2nd mortgage to be placed on the property
Be assured that there are numerous solutions available in the Mortgage Market.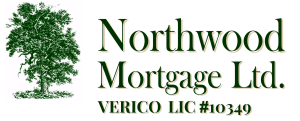 Marisa Parise

is a

Mortgage Broker with over 30 years of experience in

the

financial industry

.

This 

Bolton based broker

is proud to 

us

e

 her established network of over 50 lenders to service her clients residential, industrial and commercial financing. 

This enables her

to obtain customized products,

competitive rates, flexible options, maximum pre-payment options and quick response times

. Her extensive expertise can resolve any 

mortgage related inquiries and provide a clear understanding of best suited options. 

For your mortgage solutions 

Marisa Parise can be reached at 

[email protected]

 or 

416-305-SAVE

 (7283) or learn more on her website MarisaMortgage.com 
The post Mortgage Matters: Variable Rate Mortgages Reach The Trigger Rate appeared first on Just Sayin' Caledon.