Library users can read and discuss award-winning "If Sylvie Had Nine Lives" as an eBook at no cost
Several times a year, we invite library lovers in Caledon to participate in online 'read together' events. These events encourage us to read the same book at the same time as people across the province, throughout the country, or around the world. Late last year, we hosted the Big Library Read, our 'global eBook club', as well as the Ontario-wide version of Together We Read. Now it's time to kick off the first big read of the new year, and this time we're featuring a Canada-wide experience with a title that's sure to intrigue you.
If you love a good read and you have a Caledon Public Library card, you can dive into this innovative and remarkable story during our annual Together We Read: Canada digital book club. This free program is facilitated by OverDrive, one of the library's most popular digital collections. From January 10-24, members of Caledon Public Library joins hundreds of thousands of other library users across Canada reading Saskatchewan author Leona Theis' novel, If Sylvie Had Nine Lives. Readers can access a eBook copy of the novel, which won the High Plains Book Award and the Saskatchewan Fiction Award, at no cost and with no waitlists or holds by downloading the Libby app or exploring the Overdrive collection through the library's website. During the program, readers can participate in engaging online discussions about the title with readers all over the country. Here's a teaser:
"Meet Sylvie—a funny, sly, sensual and flawed woman. She can't always count on herself to make good choices. She may or may not recognize a life-or-death moment, may or may not cancel her own wedding with a day to spare, might just try to walk past store security with a little something in her pocket. Like all of us, Sylvie must make decisions that have reverberations for years to come. Unlike the rest of us, Sylvie gets to live more than one life."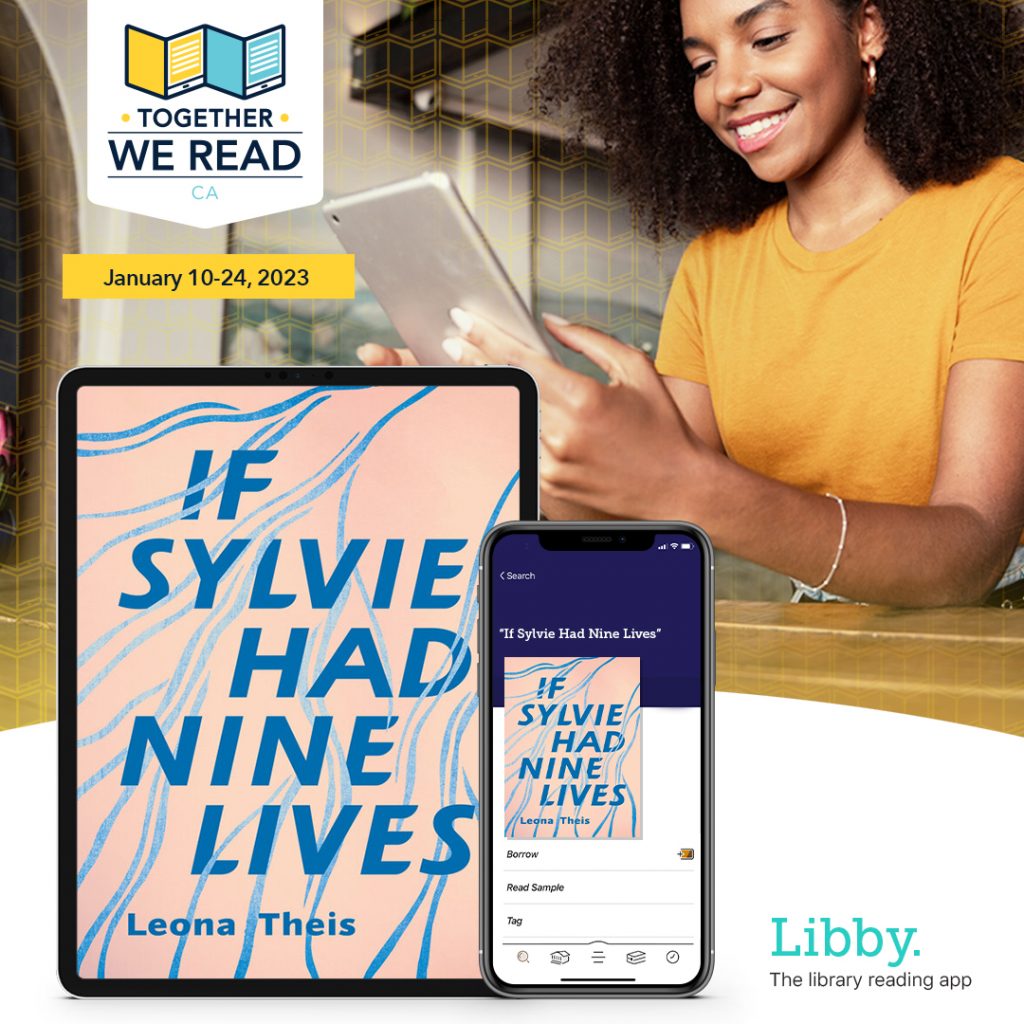 Let's talk tech specs – if you're already a pro at downloading and reading eBooks from the library, you'll be happy to know that If Sylvie Had Nine Lives can be read on all major computers and devices, including Kobo® tablets and eReaders, iPhone®, iPad®, Android

phones and tablets and Chromebook

. The title is available without waitlists or holds and will automatically expire at the end of the lending period, so you don't have to worry about returning the book when you're done. Best of all, there are no late fees.
If you're new to reading eBooks but are interested in taking part, a 'big read' is a great way to get started with technology! If you have a tablet or cellphone you're comfortable using, the Libby app is the easiest way to access the library's Overdrive online collection. You can download it from either the App Store or Google Play. You can also read on your computer if you prefer a bigger screen by accessing the library's Overdrive collection directly through the library website.
We've got a handy tutorial for Overdrive on our website that shows you how to read the book on a variety of devices, but if you prefer the personal touch, or are a bit nervous about technology, consider this an invitation to ask for help! You can stop in and say hello at any of our branches, drop in to one of our Tech Savvy Teens sessions, or request one on one tech assistance at a time that fits your schedule.
Find out more at https://togetherweread.com/CA/
The post CPL Readers Explore the Question "What If" During Canada-Wide Digital Book Club appeared first on Just Sayin' Caledon.