Public libraries, at their core, are gathering spaces for the community. We advocate for lifelong learning, innovation, inclusion, and much more. Libraries are atypical in that we can provide the community with access to resources and programs that would otherwise not be available.
For the past year, Caledon Public Library has been highlighting different aspects of Indigenous cultures through various library programs and services. We wished to engage our community with Indigenous content. We also noticed that there was a gap with the availability of such programs within the Caledon community. Thanks to the Brampton and Caledon Community Foundation for its generous support funding, CPL has been able to fill this gap and offer multiple Indigenous centered programs throughout the year.
In June, we invited Darin Wybenga, a member of the Mississaugas of the Credit First Nation, to speak about the history of local treaties and the importance of land acknowledgements. In September, we had Indigenous beadwork artist, Katie Longboat, lead us in creating Orange Shirt pins in honour of the National Day for Truth and Reconciliation.
In early 2023 we are planning another two events that further center on Indigenous issues. In February, we have Elder Garry Sault, who will join us to discuss historical teachings of Wampum and Paper Treaties. Garry Sault is an Ojibway elder from Mississaugas of the Credit First Nation. His people signed over 20 pre-confederation treaties with the Crown which cover most of the Golden Horseshoe. This program will also be implementing our new hybrid model for programs. Meaning, Elder Garry will be speaking from our Southfields Village branch, however, we will also be streaming the talk live for those that are unable to join us in-person. To register for this program, please visit the Caledon Public Library events calendar.
In March, we are planning to run a virtual Blanket Exercise. The Blanket Exercise is an interactive educational program that was created in response to the 1996 report of the Royal Commission on Aboriginal Peoples. This workshop is an intense, interactive virtual activity that demonstrates the relationship between Indigenous and non-Indigenous people on the land that is now known as Canada. Registration for this event will open late January. For more information about these events and more, please visit our Programs for Adults webpage.
If you are interested in learning more about Truth and Reconciliation, please visit our website.
Looking for Indigenous reading suggestions, check out the exceptional titles below.
Happy Reading!
A look at the generational trauma that impacts Indigenous peoples, through the life of Anishinaabe author Jesse Wente.
Call Me Indian by Fred Sasakamoose
Fred Sasakamoose tells his trailblazing story, from being a residential school survivor to becoming the first Indigenous hockey player in this powerful memoir.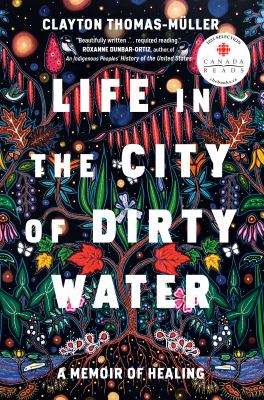 Life in the City of Dirty Water by Clayton Thomas-Müller
This gritty memoir from Cree environmentalist ties the teachings of his people to help address environmental injustice at a global scale.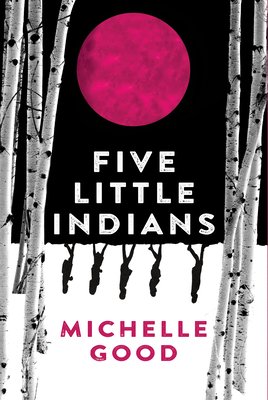 Five Little Indians by Michelle Good
If you haven't read Five Little Indians, you are missing out on a novel that is a soul wrenchingly powerful read about a group of residential survivors trying their best to survive.
The post Indigenous Programs at the Library appeared first on Just Sayin' Caledon.