Photo Credit: (above) Timepiece, Jason Foley
Time.
As a friend of mine recently said in conversation "Time is our most valuable commodity." And, as valuable a commodity it is to have, time is often the most valuable gift you can give as well.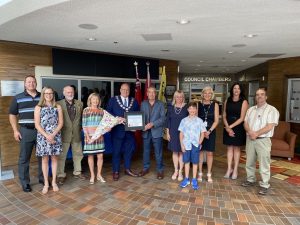 As the clock clicks increasingly closer to the end of the year the time seems right to look at how some of us spent ours in 2022.
Bob Fines, a well-known and truly engaged community supporter in Caledon, was acknowledged as the  2022 Senior of the Year. For many years Bob has shown that he has great interest in the well-being of fellow Caledon residents. He clearly has recognized that supporting key community organizations with his dollars and his time helps forge a path to deliver that well-being.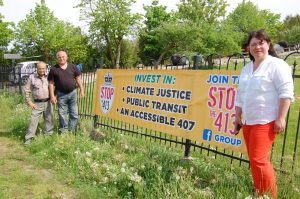 Jenni Le Forestier, a Caledon environmental activist, spent much of her time advocating with groups like Reform Gravel Mining Coalition, the Coalition for the West Credit River, and the Stop the 413 and Stop Sprawl movements. Jenni tragically passed away earlier this month of cancer. She was just 48 years of age. The time she spent standing up for what she believed in becomes her legacy.  Dan O'Reilly penned a tribute to Jenni.
Speaking of time spent advocating for the environment, Dan O'Reilly was himself made an Honorary Life Member of the Humber Valley Heritage Trail Association this year. Dan was responsible for establishing the Association and 25 km trail in 1995, in collaboration with the Toronto Region Conservation Authority (TRCA) on whose lands the trail was developed.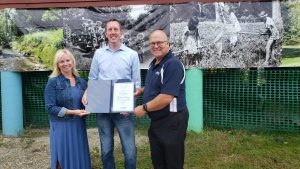 Another of our writers, Skid Crease, attended the 100th (that's a long time!) Anniversary celebration of the historic Bolton Camp in September. Skid, a former educator, who's actually still educating, spent ten years of his long teaching career as a program leader in outdoor education. He often signs his emails with "Yours in environmental literacy".
After deferrals due to Covid, multiple communities in Caledon – Alton, Bolton, Caledon East, Caledon Village, Inglewood – held bicentennial celebrations. Happy 200th – now that is a really long time!
Caledon Parent Child Centre celebrated a 35th Anniversary and announced that they will rebranding in 2023. They are hoping residents will give some them time next year and contribute input for the rebrand.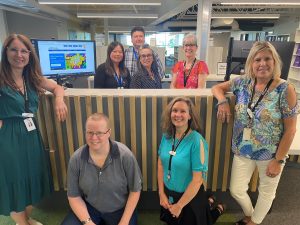 Caledon Public Library took time to renovate and modernize the Albion-Bolton branch and staff were very excited to re-open in June. The Margaret Dunn Valleywood branch is next for a make-over including a maker space and a recording studio.
We honestly cannot speak about the Library without mentioning the retirement of Janet Manning from the CPL Board. Janet's valuable and consistent presence on the Board for an impressive 12 years was time well spent.
Busy and enthusiastic young people in Caledon talked to JSC about how they are utilizing their time. Thank you to our Young Local Talent series subjects – Caledon East's Lauren Cancian, Bolton's Ashley Pacek, Caledon's Nicole Yardy, Bolton's Vanessa Cocca, Caledon's Sarah Dolamore, and Bolton's Jenn Yates Foley.
We also interviewed four Caledon young people who were selected to compete in the Rising Star Talent Competition at the CNE. Southfields' Angelina Lucien, Serena Kuang, and Pavit Gill and Bolton's Bianca Yong were all spending lots of time practising and perfecting their performances in anticipation of the competition.
It was also a lot of fun as well as inspirational to talk to three of the youngest entrepreneurs we know – twelve year-olds Samantha Engineer and Kassandra Seymour and eight year-old Mikaela D'Alimonte.
Two Robert F Hall Secondary School alumni have clearly made the big time. The epic 25,000 km horseback journey of Filipe Masetti Leite, whose first name appropriately means "friend of horses", is now recorded in history in both book and film formats. Renowned film director Sean Cisterna talked to JSC about how he whittled over 500 hours of raw footage down to a 1.5 hour award-winning documentary film.
In the 2022 Municipal election this past October less than 32% of Caledon's eligible voters chose to take the time to go cast a vote. Will apathy be the death of democracy? I guess time will tell.
Organizations that are critical to the social fabric of Caledon like Caledon Community Services, Caledon Meals on Wheels, Bethell Hospice, Caledon Parent Child Centre and others finally were finally able to get back on the long and labour-intensive road to fundraising via events. Your donations and volunteer time are needed more than ever.
We are each given a specific quantity of time. Uninformed of how much that is, we rush about our daily existence often completely unaware of how fast it is flying by. Perhaps 2023 is the year we'll slow things down, reassess, and consider how we can create the best memories, opportunities and impacts with the time we have.
Procrastination, as Tina Haller reminds us, is a mindset, a time-thief,  that keeps us from realizing our goals, so perhaps the best time to start re-thinking is now.
The post Our Most Valuable Commodity appeared first on Just Sayin' Caledon.