Read Local, Write Local
During the past two years, many people found themselves with some extra time on their hands. From a bookish perspective, that time appears to have been put to good use by many residents in Caledon who either formally or informally practise the art and craft of writing.  While Covid-19 may have shut down almost everything, it certainly appears to have stimulated the creative juices in Caledon, resulting in one of the largest influxes of creative writing that the Library has seen in many years.  There have been at least thirteen new books released in 2021 and 2022 by local authors that now appear on the shelves in Caledon Public Library, to join the already robust collection of Read Local authors.
Are you interested in what your neighbours have been writing these past years?  Below are a just a few of new books by local authors available at Caledon Public Library.  And these are just a small indication of the immense literary talent that can be found across Caledon.  If you are also an author with published work and are interested in having your book(s) added to the Library's collection, you can find more information and guidelines here.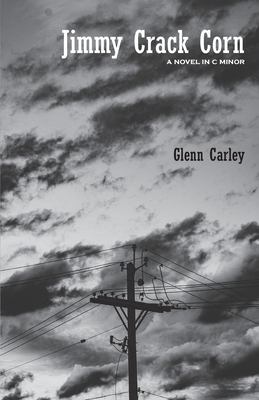 Jimmy Crack Corn by Glenn Carley
Set in landscapes both terrible and fantastic-yet uncomfortably close to home-Jimmy Crack Corn: A Novel in C Minor recounts the journeys of exhausted urban warrior and Do Gooder Jimmy the Bleeder as he explores what it means to be good at something you did not set out to do.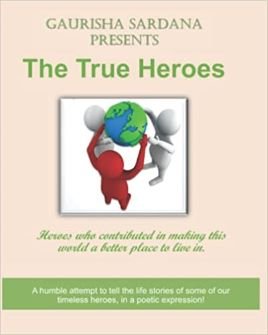 The True Heroes by Guarisha Sardana
This book is a humble attempt to tell the life stories of some of our timeless heroes, in a poetic expression. These heroes contributed in making this world a better place to live.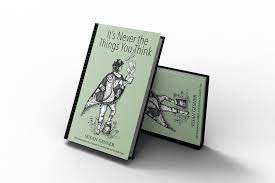 It's Never the Things you Think by Susan Gessner
It's never the things you think is a collection of short stories which revolve around Susan's life and experiences and how those experiences have affected her. Some are funny and some heartfelt, but they'll all bring a smile to your face as you read them.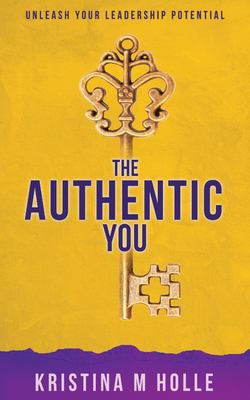 The Authentic You by Kristina Holle
Are you an authentic leader or are you following the corporate mold? We all have the capability of being amazing authentic leaders. This book will show you how to lead from within, and not follow a leadership script. It will guide you on your own personal journey as you discover your unique strengths, triggers, and superpowers, and identify your leadership blind spots. It will not only assist you in your career, but all facets of your life.
Creative writing is a very personal experience, while at the same time a very public one.  Putting your thoughts and ideas to paper, and then sharing them with complete strangers must be a very exciting yet daunting endeavour.  Many fledgling authors may find the process of writing and getting published confusing and intimidating, but don't know where to turn for advice.  Caledon Public Library offers an open program called "Writers' Ink" which provides space for writers and authors to meet, share their craft, get advice on their writing, or even pick up some tips from more seasoned authors.  These drop-in, non-registered programs run in two locations:  the Alton branch on the 1st Wednesday of the month from 6:30-8:30 and the Albion Bolton branch on the 1st and 3rd Monday of each month from 7:00-8:30.
Chapters of Writers' Ink at CPL has been running for many years, but the Albion Bolton chapter will be introducing a slightly different format in 2023.  Local author and former Writers' Ink participant, Glenn Carley, will be facilitating this group.  Glenn states that it is his hope to "facilitate conversations on writing with a small group of participants who are at various stages of their writing journey and would be interested in sharing their work in progress. There will be opportunities to focus on goal setting, method, genre, brainstorming during the first half hour; with the remaining time reserved for the hallmark of Writers' Ink; a mutual reading/discussion of writing as a group in a supportive laboratory of discovery".  Glenn also plans to occasionally bring in guest speakers to talk about their own experiences as writers.
Both chapters of Writers' Ink are open to anyone with an interest in creative writing and are non-judgemental spaces for sharing and learning.  The first session in the New Year of the Alton chapter will be on Wednesday January 4 at 6:30, and the Bolton chapter will meet on Monday January 16 at 7:00.  Whether you are already a writer, or you have just started thinking of sharing your creative side through writing, please feel free to join one of CPL's Writers' Ink chapters and embark on your writing journey for 2023.  And perhaps your book(s) will soon be added the Library's Read Local collection.
The post Reasons 2 Read with CPL: December 14 2022 appeared first on Just Sayin' Caledon.