If your daily reading lately seems to have been reduced to social media posts and anxiety-inducing headlines it's probably a great time to escape to the comforting world of a good book.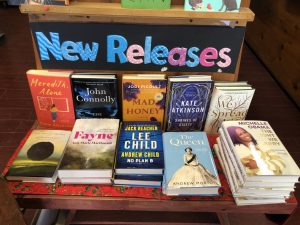 Whether a marvellous tale of magic and mythology, or a sweet and sassy romance, there's power in those pages that can whisk us away for a mental holiday.
The words that spill forth from a engaging page-turner can entertain you, enlightening you, add to your knowledge base, improve your memory and, yes, reduce your stress.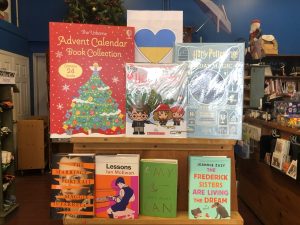 One of my favourite Christmas stops for years has been Forster's Book Garden. Here in this decades-old Bolton business the shelves overflow with books of every genre.
In recent years Donna and Paul have added an assortment of toys, games, puzzles and stocking stuffers. There are Star Wars, Marvel and Harry Potter themed advent calendars. Speaking of Harry Potter, there is a whole collection of items from the Unemployed Philosopher's Guild.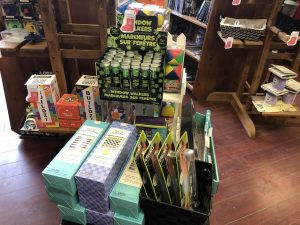 Other worthy gift-giving ideas include hand-poured soy candles from Bolton's East Of Fifty, gorgeous journals, roll-up Backgammon or Chess, and a quirky supply of "adult" gifts that are sure to bring a chuckle.
There is a great assortment of new releases and I couldn't leave without grabbing myself a copy of Michelle Obama The Light We Carry. By the way, if Forster's doesn't have the book you're looking for they will get it for you.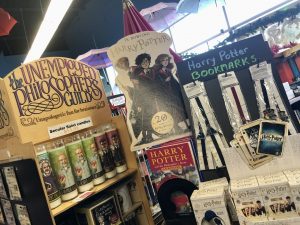 Whether you're ready to lose yourself in a great book in front of a cosy December fire, or you're looking for thoughtful gifts, add this little store to your next shopping excursion. You won't be disappointed.
You'll find Forster's Book Garden at 266 Queen Street South; it's on the northwest corner of Ellwood and Queen. For more information and hours of operation go to their website
The post Forster's Book Garden: Comfort and Joy, For You and Your List appeared first on Just Sayin' Caledon.