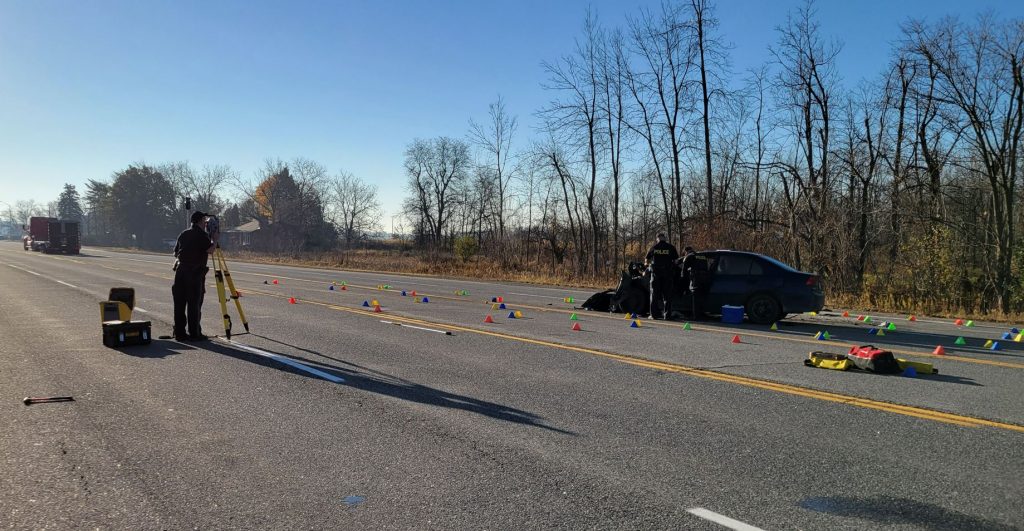 Officers from the Caledon Detachment of the Ontario Provincial Police (OPP) are continuing the investigation of a fatal collision on Highway 10 in the Town of Caledon.
On November 2, 2022, at approximately 4:36 a.m., officers and emergency crews responded to a serious two-vehicle collision on Highway 10 near Boston Mills Road in the Town of Caledon. The initial investigation revealed a passenger vehicle hitting the rear of a Commercial Motor Vehicle. The driver and lone occupant of the sedan was pronounced deceased at the scene. The other driver did not sustain any injuries.
The deceased has been identified as Clinton LOPEZ, 48, of Holstein, Ontario.
The OPP Technical Collision Investigators and Collision Reconstructionists team attended the scene and conducted their investigation. Highway 10 between King Street and Olde Base Line Road was closed for several hours. Anyone who may have witnessed the collision or has dashcam footage is asked to contact Caledon OPP at 1-888-310-1122.
If you witnessed the collision and wish to speak to victim services, CaledonDufferin Victim Services can be reached at 905-951-3838.
The post UPDATE – Caledon OPP Investigates a Fatal Collision on Hwy 10 appeared first on Just Sayin' Caledon.