Officers from the Caledon Detachment of the Ontario Provincial Police (OPP) have responded to a home invasion in the community of Southfields Village and are requesting the public's assistance to identify persons of interest.

On October 8, 2022, at approximately 10:54 p.m., Caledon OPP responded to a home invasion in progress on Dougall Avenue near Kennedy Road in the Town of Caledon. Police arrived minutes later but the suspects had already departed. The preliminary investigation revealed that the residence was forcibly entered, and valuables were demanded. Minor injuries were sustained during the incident.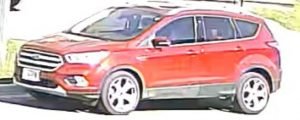 Using video surveillance, two vehicles were identified, a white sedan and a red SUV. The licence plate numbers are unknown.
During the investigation, the attached images were obtained for persons of interest in connection to this incident.
The investigation is ongoing by the Caledon OPP Major Crime Unit with the assistance from the OPP Forensic Identification Unit (FIS).
If you have any information in relation to this incident, please contact the Caledon Major Crime Unit at 1-888-310-1122. You can also provide information anonymously by contacting Peel Crime Stoppers at 1-800-222-TIPS (8477) or online at www.peelcrimestoppers.ca. When you contact Crime Stoppers you stay anonymous, you never have to testify, and you could receive a cash reward of up to $2000 upon an arrest.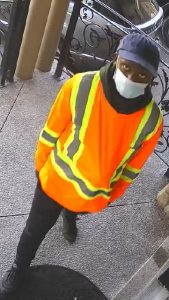 The OPP is committed to protecting the public, keeping the peace, upholding the law and preserving public safety.
For tips on how to safeguard your residence or business, visit:
Ontario Provincial Police – SafeGuard Ontario Property Security Program (opp.ca)
The effects of crime can be emotionally and physically devastating. If you or someone you know need support, Caledon/Dufferin Victim Services can be reached at 905-951-3838.
The post OPP Ask For Public Assistance After Southfields Home Invasion appeared first on Just Sayin' Caledon.