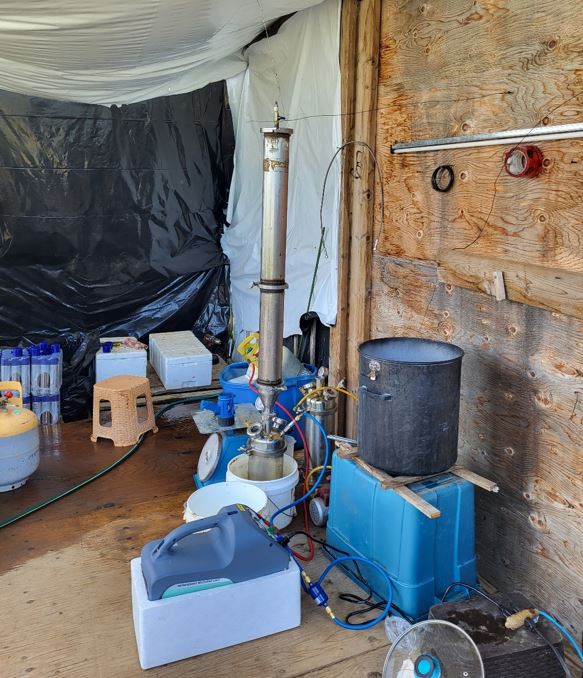 Officers from the Caledon Detachment of the Ontario Provincial Police (OPP) have arrested and charged two individuals in relation to an illegal cannabis butane oil production operation.
In July 2022, Caledon OPP was alerted of a possible outdoor cannabis grow operation on a property on Patterson Side Road in the Town of Caledon. The Caledon Community Street Crime Unit (CSCU) was engaged and began their investigation. A Cannabis Act search warrant was authored and executed on September 2, 2022. An unlicensed cannabis butane oil extraction lab was discovered in a green house.
As a result of the investigation, Thi Yen NGUYEN, 65, and Nam Hoang NGUYEN, 67, both of Caledon, were charged with:
• Alter the chemical or physical property of cannabis by the use of an organic solvent
• Possession for the purpose of distributing
• Cultivate, propagate or harvest more than four cannabis plants
The accused are scheduled to appear at the Ontario Court of Justice in Orangeville on November 17, 2022, to answer to the charges.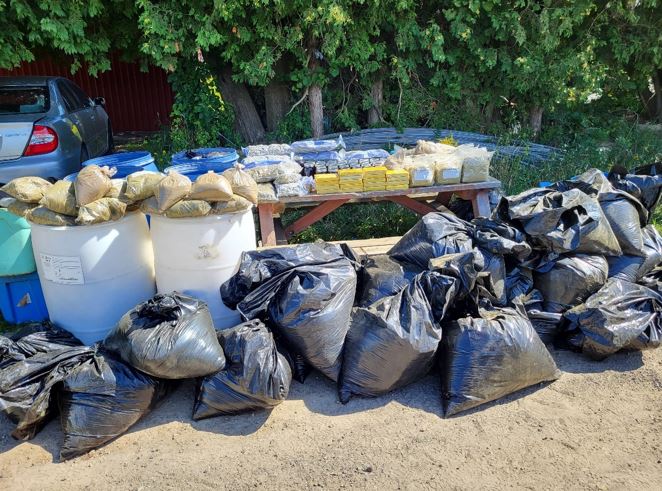 The following items were seized:
• 615 kilograms of ground cannabis
• 109 kilograms of refined cannabis
• 6.5 kilograms of dried bud marihuana
• 16.5 kilograms of butane cannabis oil
• 9 kilograms of hash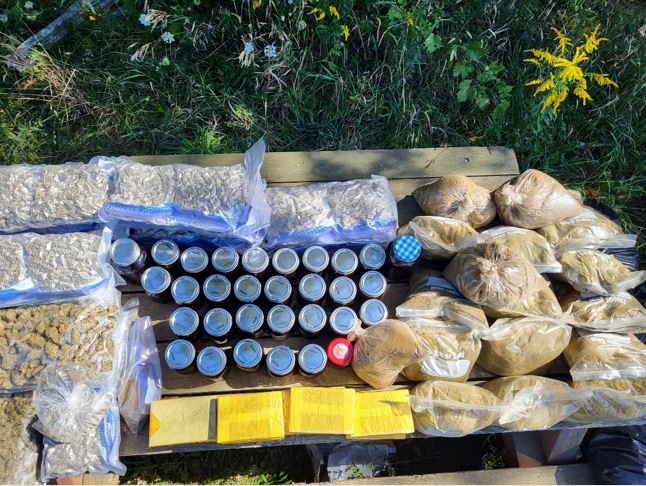 • 500 full grown marihuana plants
• Solvent extraction lab equipment
Total approximate street value = $4,955,000
Several agencies assisted with this investigation. The OPP's Central Region Organized Crime Enforcement Bureau (OCEB) Clandestine Laboratory Investigative Response Team, supported by The Office of the Fire Marshal, attended the location to assess the operation. Hydro One, Caledon Fire, Town of Caledon By-Law/building inspector also conducted tandem investigations.
If you suspect illegal activity in your neighbourhood, contact police at 1-888-310-1122. You can also provide information anonymously by contacting Peel Crime Stoppers at 1-800-222-TIPS (8477) or online at www.peelcrimestoppers.ca. When you contact Crime Stoppers you stay anonymous, you never have to testify, and you could receive a cash reward of up to $2000 upon an arrest.
The post A Cannabis Butane Oil Lab Was Dismantled in Caledon appeared first on Just Sayin' Caledon.