Photo credits: Mary Cecala Photography
Balance.
While it seems such an unassuming and simple word it is actually one of great power.
Equilibrium. Stability. Harmony. Symmetry. Parity.
Palgrave's Tina Haller believes that balance in four key areas of one's life – emotional, physical, mental and spiritual – is the solution to a vibrant, healthy, empowered life.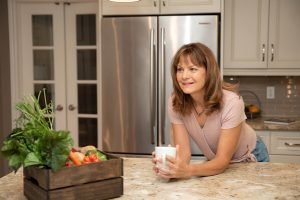 Formally a Statistician for 11 years with Bayer and Glaxo Smith Kline, Tina then freelanced for the next 15 years for small biotech companies, clinical research organizations, as well as other pharmaceutical companies.
"The demands of being an independent consultant began to takea toll on my health" Tina recalls. "I was chronically stressed and burned out and had several health concerns. A few years later, my sister passed away suddenly due to cancer. That was myturning point where I knew I needed to start taking my health seriously."
"I retired from my statistical career, and transitioned into a personal trainer role – part-time in 2009 and moving to full-time in 2015 – and my journey to better health began" she explains.
"I quickly realized that fitness alone was not going to be enough. I went back to school to get my holistic nutritionist certification in 2016. I soon discovered that while fitness and nutrition were vital components to health there was still a piece of the puzzle missing.  I was eating healthy and exercising often but I still felt unhealthy."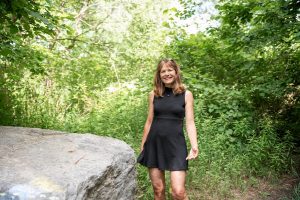 "That is when I realized the power of the unconscious mind and how our thoughts and beliefs dictate our behaviours. And that to truly heal, I needed to heal from the inside out, taking a holistic approach to my health."
Tina has now been a Certified Life Coach specializing in health and wellness for the past three years.  She uses powerful techniques to help guide her clients to better health.
"My life changed so dramatically, I knew I had to share it with others" she says. "This is when I transitioned to helping my clients from a holistic approach rather than just nutrition or just fitness."
Those breakthrough moments, and years of training and experience, have been distilled into an insightful framework that Tina calls her ReNewYou System. In a nutshell Tina now coaches her clients using this 90-day approach, "which teaches powerful skills and strategies that will make lifelong significant change in their health and wellness, holistically, so that they can thrive in life!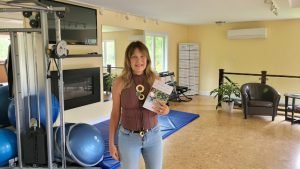 Recently Tina decided to supplement ReNewYou by self-publishing her first book Feed Your Soul, Creating A Health Mindset.
"The book focuses specifically on the mindset around nutritionand helps people to look at nutrition from a totally different perspective" says Tina.
"Feed Your Soul will alter the way people think about health. It is an interactive book with worksheets throughout that will guide them in a very systematic way. It uses reframing techniques and exercises for personal growth that will shift their perspective on how they think about nutrition. It will help themidentify why they are having difficulty sticking to nutrition and wellness routines long-term. Readers will discover how to re-program their thoughts and beliefs so that they finally achieve the goals they desire ."
You can learn more about Tina and the ReNewYou System on her website
Her new book Feed Your Soul, Creating A Health Mindset can be purchased on Amazon and shortly at Forster's Book Garden in Bolton
The post Tina Haller: Find Balance And Feed Your Soul appeared first on Just Sayin' Caledon.