Pictured above: Humberview band at the Courtyards
Sometimes necessity is the mother of invention.  Sometimes it just nudges you towards a new path. And the result can be unexpectedly awesome.
Without a doubt Covid closures, protocols and lockdowns created challenges galore. For example, imagine yourself head of a school's music program and students are not permitted to play any instruments in class. Or even sing for that matter.
That is precisely where Dan Rollings, Head of Arts and Moderns (Languages) at Humberview Secondary School in Bolton found himself during the pandemic.
Now in his twentieth year of teaching band in the Peel District School Board, and as a man who deeply respects the long-standing band program that dates back to 1978, Dan was not ready to let that go.
So he and his teaching partner Tanya Nelson, tried a variety of technological approaches during the first few months. In Dan's words "Those just weren't working". Then they decided to take it outside and that's where the program would really find its (new) legs.
"We moved the entire program outside into the parking lot" says Dan. "We did a complete pivot and became a marching band." As someone who has played with the army in marching bands for almost 20 years he was able to draw on those experiences.
The school rose to the occasion and made the investment needed for the equipment. The students, numbering about 65 and now called the Marching Huskies, loved having the opportunity to play again, the friendship, the school spirit, and just being outside.
"We even have two students that are Cadets so they can run their drill. One is serving as Drum Major and one as Bugle Major" Dan adds.
The students performed as a marching band until January of this year when they were allowed back into their classrooms for rehearsal.
A goal was set in the second semester to put together a big performance for Bolton's 200th Anniversary. "We produced about a dozen pieces of music for that celebration" Dan says proudly. That Bicentennial event was their first post-pandemic performance and it went extremely well.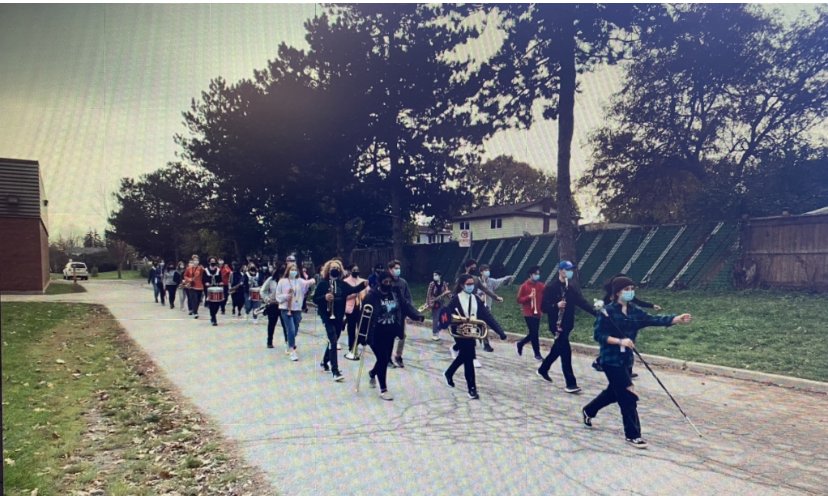 "The band program has traditionally been focussed on competing in music festivals" Dan explains. "Now I would like begin to re-focus on community. We are Bolton's band."
In addition to the usual trips, like Teen Ranch, Disney World and New York City, this year will see the Band in the Santa Claus Parade. Dan is reaching out to the Humberview's feeder schools Allan Drive, MacVille, Palgrave and Caledon East, in hopes of putting together a joint concert for the community in the spring.
"These young adults, and the Program, are extremely resilient" Dan admits happily.
Resilient indeed. March on!
Dan welcomes your questions and can be reached at [email protected]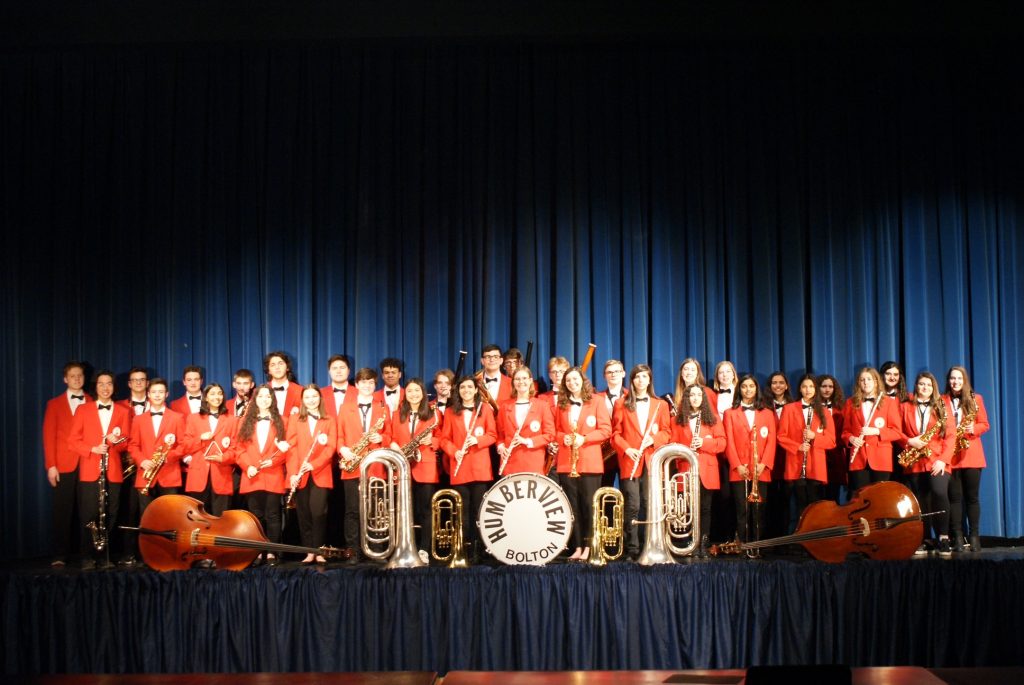 The post Marching Onwards! How Humberview's Band Adapted and Thrived appeared first on Just Sayin' Caledon.