Local wildlife lovers can be proud that the National Wildlife Centre is based right here in Caledon.
Established in 2014, the National Wildlife Centre (NWC) works within the interconnection of humans, Canadian wildlife and the environment through a OneHealth concept. The organization helps native wildlife through programs aimed at conservation goals to protect ecosystems, populations of wild animals, and the health of individual animals. NWC seeks to be recognized for their leadership, creation and transfer of knowledge to others, highest quality and standards, and excellence in caring for wildlife.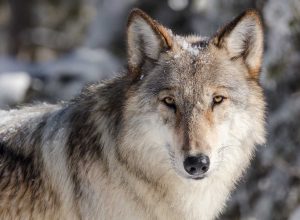 Since 2014, over 5,000 native wildlife cases have been treated. This encompasses over 200 species, including threatened and endangered kinds. Five wildlife veterinarian interns have been trained with plans to train four-to-five interns annually.
NWC also partners with and provides support to a growing network of wildlife rehabilitators across Ontario and Canada. In 2022, the organization is active in Alberta, Manitoba, Ontario, and Nova
NWC has accomplished great things since its formation. It is now time for the next evolution – growth and permanency.
NWC's Project Evolution will see the construction of a new state-of-the-art 26,000 square foot facility here in Caledon, Ontario that will serve as the national headquarters. It is projected to help over 5,000 sick, injured, and orphaned wild animals annually, and will act as a hub of discovery and education to inspire the public and the next generation of wildlife specialists across Canada.
The National Wildlife Centre is excited to invite you to An Evening for Wildlife Fundraiser Gala on Sept 22, 2022, 6pm at the Royal Ambassador, Caledon East with keynote speaker Dr Roberta Bondar. You can purchase tickets HERE
The post Caledon's National Wildlife Centre Ready For Next Steps appeared first on Just Sayin' Caledon.