The Town of Caledon has an application in circulation to build townhomes, apartment buildings and retail at the northeast corner of Columbia Way and Hwy 50 in Bolton. The subject lands are at 14245 Highway 50 and a grocery store at the location had been anticipated for many years.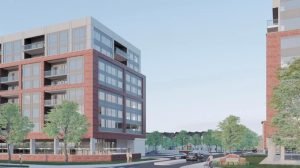 The applicant has applied for an Official Plan Amendment and Zoning By-law Amendment to facilitate the development of townhouse dwellings (142 units) and mixed-use buildings consisting of commercial (1,834m2) and residential uses (403 units) over a phased time period.
The Official Plan Amendment proposes to re-designate the lands from "Bolton North Hill Commercial Area" to a new "Bolton North Hill Mixed Use Area" with site-specific policies allowing for townhouse dwellings, and apartment building dwelling units (including senior citizen apartments) with commercial uses at grade.
Town of Caledon staff contact:
Adam Wendland, MCIP, RPP
Community Planner
Development and Design
905-584-2272 ext. 4024
[email protected]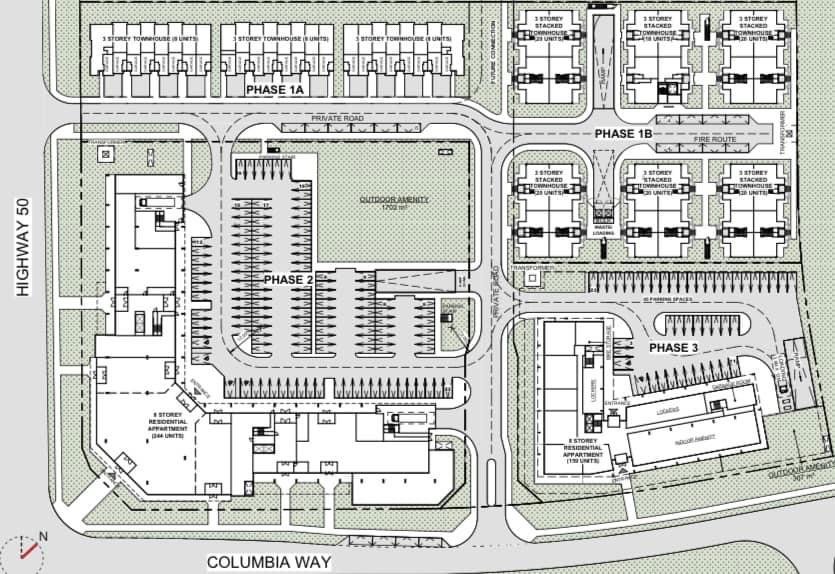 The post Townhomes and Apartments Proposed for Columbia Way and Hwy 50 appeared first on Just Sayin' Caledon.