Question: Housing prices and rental costs are soaring out of reach for low and moderate income families. How will your government provide immediate relief to this situation?
Responses:
Laura Campbell, Green Party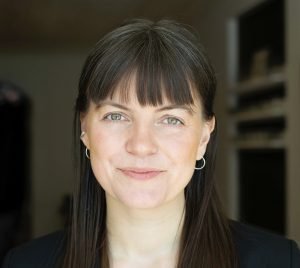 Ontario Greens will provide immediate relief to soaring rental prices by reinstating rent control. Restoring protections for renters is the absolute first and essential step in our Housing Affordability plan. We also need to create more affordable housing options for first time home buyers by building TRULY affordable housing within existing urban boundaries by ending exclusionary zoning. Duplexes, triplexes, nanny suites, and laneway housing are missing from our housing market- we need to build those kinds of units. We also need to end speculation in the housing market by preventing foreign corporations from buying up vast tracts of our rental housing. The Ontario Green's Housing Paper is extensive and detailed. It was called a masterclass in housing policy by experts.
Immediate commitments include: 1) building 182,000 permanently affordable community housing rental units, including 60,000 supportive housing units and END 'renovictions' that are happening at an alarming rate 2) Mandate inclusionary zoning, and require a minimum of 20% affordable units in housing projects above a certain size 3) more support for non-profit housing providers. 4) more pathways to home ownership with a portable housing benefit 5) end speculation by working across jurisdictions for a vacant homes tax and more 6) RESTORE the goal of ending homelessness in Ontario within the next ten years. Please see details at www.gpo.ca/housing
Bob Gordanier, Liberal Party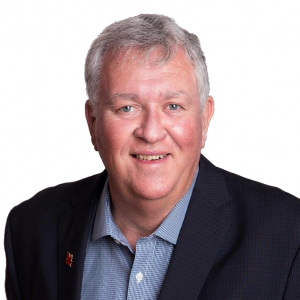 There is an affordable housing crisis in Ontario. In the past 4 years under the Doug Ford and Sylvia Jones government, they've had 4 different plans to fight the rising costs of homes in Ontario – none of them have worked. The cost of homes has increased by over $500,000 in the past 4 years. And what was one of their first decisions when entering office? Cut rent controls, even though they promised they wouldn't do it.
The Ontario Liberals have a plan that will build 1.5 million new homes so that more people have a place to call home. We will also immediately bring back rent controls to make sure that they do not continue to rise disproportionately to incomes. I've heard from residents that have said that their rent has increased $500-600 – Ontarians can't keep up.
Ontario Liberals will do these things while preventing urban sprawl. We will restore urban intensification requirements that the Ford Conservatives weakened and cut the red-tape to convert underutilized industrial and commercial sites into new homes. Instead of propping up developer buddies like Doug Ford and Sylvia Jones have been doing for years, Liberals will introduce a 'use it or lose it' tax on developers sitting on land.
Ontario Liberals have a plan to get more people into homes and to make homeownership more affordable. That's what I will fight for at Queen's Park as your MPP.
Sylvia Jones, Progressive Conservative Party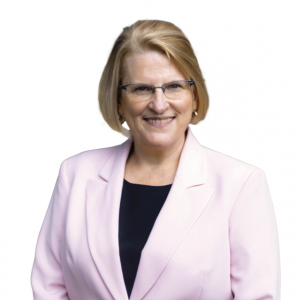 Doug Ford and the Ontario PCs are also saying yes to making home ownership a reality for more Ontarians by building 1.5 million new homes over the next 10 years.
Our plan has helped over 100,000 new homes start construction last year, including more than 13,000 new purpose-built rentals. This is the highest rate of new construction in more than 30 years.
We made changes to stimulate the construction of new rental housing, and our approach is working. In 2020, the year after our government's housing supply action plan was released, Ontario had over 11,000 rental starts. Last year rental housing starts were also the highest in 30 years.
The Del Duca-Wynne liberals' legacy on housing speaks for itself. They presided over the runaway home prices and rents. When they had the chance to build more housing, they did nothing – and are now promising to take us back to the same failed policies of the past. While the Del Duca-Wynne Liberals and Andrea Horwath's NDP say "no" to building more homes, Doug Ford and the Ontario PCs will get it done.
Tess Prendergast, New Democratic Party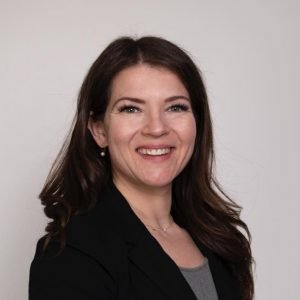 – Build 1.5 million new homes over the next decade.
– End exclusionary zoning to enable more affordable "missing middle" housing options like duplexes, triplexes and townhouses within existing urban boundaries, saving farmland.
– Create a new public agency, Housing Ontario, to build 250,000 new affordable and non-market rent homes over ten years.
– Pay what the last tenant paid: real rent control for all apartments, eliminating the financial incentive for landlords to squeeze out tenants to raise the rent.
– Rent is so high. Many families earning just above minimum wage can't afford rent and groceries, we will help 311,000 households pay the rent with a portable housing benefit.
– Crack down on speculation. We will maintain the Non resident speculation tax at 20%,  close loopholes for wealthy investors, impose a vacancy tax of 2%.
The post JSC Asked: How Will Your Party Provide Immediate Relief To The Housing Crisis? appeared first on Just Sayin' Caledon.