With the Provincial Election on the horizon next month Just Sayin' Caledon reached out to the offices of the Dufferin-Caledon candidates for the Green Party (Laura Campbell), Liberal Party (Bob Gordanier), NDP Party (Tess Prendergast), and Progressive Conservative Party (Sylvia Jones). We requested they share their stance on 5 key issues and include the logic behind their position and their proposed solutions.
Each candidate's office received the same list of issues and were given 12 days to respond. 
With the June 2nd election now under a month away JSC is sharing those responses this week.
This issue: Transportation Infrastructure

Green Party candidate, Laura Campbell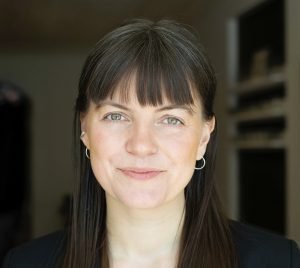 It is no secret that advocating for public transit is a passion of mine. As a graduate of Mayfield high school in 2004, I was told that sooner rather than later, Bolton would have a GO station. But despite talk, no concrete plans are in place in 2022. We are still waiting. Indeed, public transit has been neglected for two decades, despite the fact that most people would far prefer reliable and affordable transit than losing over 7 years of their lives commuting alone in their cars.
Instead, the Ford government is pushing ahead with the reckless highway 413 and Bradford Bypass. I've been organizing and involved in the fight to stop this sprawl machine (not to mention Climate disaster) for two years. Neither of these projects have had adequate environmental assessments and both are slated to run through crucial and sensitive wetlands.
Enough is enough. Building more highways does not reduce traffic. It increases it. Ontario Greens have consistently shown that we can address congestion problems on the 401 and our other regional east-west routes by subsidizing one or two dedicated trucking lanes on the empty 407. Instead of a one time pop of $10-12 billion to build the 413, it would cost a mere fraction over the next 30 years to open up the 407 to truck traffic. This would be significantly cheaper than building a whole new highway and would spare our farmland in more ways than one. Stopping the 413 would also mean we don't need to dig up another decade worth of aggregate from Caledon pits and quarries.
Building electrified transit is the future.
Website: Laura-Campbell.ca
Email: [email protected] 
Facebook and Instagram: @LauraCampellgpo
Liberal Party candidate, Bob Gordanier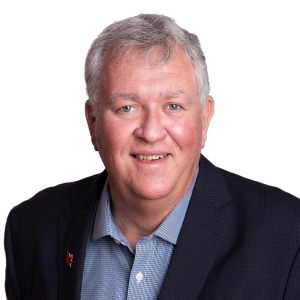 Let me be clear: Highway 413 is a highway to nowhere. We need smart public transit in the GTA to go north-south, not an unneeded and underutilized east-west route. Our leader, Steven Del Duca, cancelled the 413 the first time as Minister of Transportation and will do it again.
I want you to picture for a minute what Caledon will look like with Highway 413. No more scenic drives to the Forks of the Credit. Increased noise and pollution levels. The farmlands that we enjoy now turned into concrete and asphalt. We are facing this in Caledon, let alone the irreversible damage that it causes to prime farmland.If the Ford government and Sylvia Jones are re-elected, this will be the reality. The Ontario Liberal Party is the only party that will be able to form government and stop the 413. The choice is yours.
While it is true that a GO Train station has been designated for Caledon just this past year, it won't be operational until 2051, 29 years from now. Caledon cannot wait that long. As your MPP, I will advocate for the project to be sped up so that major communities like Bolton have faster access to quality public transit.
Ontario Liberals will also provide up to $8,000 on the purchase or lease of zero-emission vehicles and $1,500 on charging equipment, an incentive that Doug Ford and Sylvia Jones scrapped. Unfortunately, Dufferin-Caledon is a car-dependent community. While we work to change that, we, at the very least, need to cut down on our emissions. This incentive will make purchasing a zero-emission vehicle more affordable for families in Dufferin-Caledon.
We need to transition from massive Highways into the future of greener transportation. I will be a champion at Queen's Park for this.
Website: BobGordanier.ca
Email: [email protected]
Facebook and Instagram: @VoteBobGordanier
NDP Party candidate, Tess Prendergast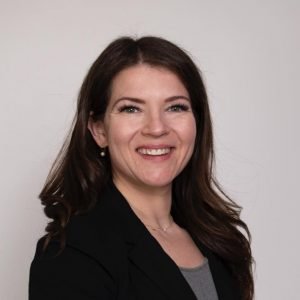 Highway 413 is a bad financial decision for the province, and will permanently alter the environment and the pastoral landscape that defines Caledon. We will make sure that transit planning is based on evidence and public interest, not partisan politics or private interests.
First, Highway 413 will cost the province an estimated 6-10 billion dollars. The highway would mean the paving of prime agricultural lands and the resulting damage to the existing Greenbelt, along with the promotion of low density sprawl. We would like to align new transportation with planning of new communities.
An alternative to reduce traffic on the 401, is to promote the use of the 407 for big trucks. We should explore these less costly options before committing to a huge capital expense. Taxpayers should have a greater say in where all of this money is being spent, and how the government prioritizes spending.
In Dufferin-Caledon we need to drive to get from A to B. We will invest in electric vehicles – we will put a zero-emissions vehicle strategy in place, incentivizing the purchase of an EV non-luxury vehicle (under $100,000). We will give Ontarians $600 to install an EV charging station at home. We pledge to electrify all public transit by 2040. We'll also re-introduce a bill to regulate gas prices which will do things like prevent huge spikes before long weekends. The NDP is committed to investing in intercity transit and has pledged to prevent the loss of unused rail corridors that could one day be added to the network.
Website: TessPrendergast.Ontariondp.ca
Email: [email protected] 
Facebook and Instagram: @tessprendergast.NDP
Progressive Conservative Party candidate, Sylvia Jones
Did not send us a response on this issue.
The post Dufferin-Caledon Provincial Election Candidates Respond: Transportation Infrastructure appeared first on Just Sayin' Caledon.