With the Provincial Election on the horizon next month Just Sayin' Caledon reached out to the offices of the Dufferin-Caledon candidates for the Green Party (Laura Campbell), Liberal Party (Bob Gordanier), NDP Party (Tess Prendergast), and Progressive Conservative Party (Sylvia Jones). We requested they share their stance on 5 key issues and include the logic behind their position and their proposed solutions.
Each candidate's office received the same list of issues and were given 12 days to respond. 
With the June 2nd election now under one month away JSC is sharing those responses this week.
This issue: Loss of Farmland

Green Party candidate, Laura Campbell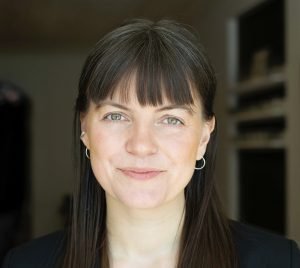 Urban Sprawl, which is a growth and development model from the last century, continues to plague Ontario. It's cheap and easy for developers to build on farmland, and many of those companies gobble up family farms close to urban boundaries and then lobby extensively for zoning changes so that the land can become a subdivision of large single family dwellings. We need to fix the damage we've already done, NOT continue down the same path.
The Ontario Federation of Agriculture has calculated that we lose around 175 acres of farmland per day. That's the equivalent of 5 family farms per week! Farms aren't some idyllic or theoretical concept somewhere "out there"- they provide us with food security, a natural carbon sink, and natural flood mitigation. Indeed, the COVID 19 pandemic has shown us that Ontario is heavily reliant on imported foods and many of us are food insecure. This is unacceptable. Ontario Greens continue to be staunch allies of the farming community, and for deeper protections for farmland. We've called for the doubling of the Greenbelt through the inclusion of a Bluebelt which would help to protect our water resources from the same kind of damage that farmland suffers from.
The Ontario Greens have committed to permanently protecting all prime farmland. By pushing for smart growth within existing urban boundaries through gentle density, and reinstating brownfield remediation (safely redesigning former industrial areas into modern, attractive, and accessible residential communities), we do not need to pave over the land that feeds us.
Indeed, I've joined the call of groups like Stop Sprawl Peel in pushing for frozen urban boundaries. Unfortunately, all of our advocacy for protecting farmland and suggested planning alternatives were ignored. Unlike Hamilton, where councillors listened to their residents, Peel just recently chose to expand their settlement boundary onto another 11,000 acres of prime farmland (predominantly in South Caledon). The pressure of big developer money is real. It has threatened not only our farmland, but also our democracy.
Finally, if elected, I would listen to and work with family farmers to get them the support they need to continue their crucial work without the financial burdens that many smaller operations have been facing for so long. A farmer never gets a day off. I live in an agricultural community, and I know that many often have to work outside of their farm to keep it going. This isn't right and speaks to the broader affordability crisis. Let's make sure that they can afford to keep farming and pass on those legacies to their children.
Website: Laura-Campbell.ca
Email: [email protected] 
Facebook and Instagram: @LauraCampellgpo
Liberal Party candidate, Bob Gordanier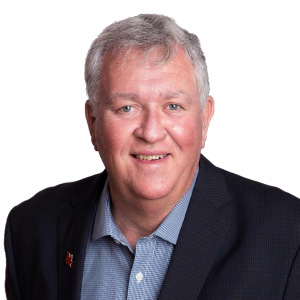 I have been a champion for agricultural sustainability for decades. As the president of Beef Farmers of Ontario, I advocated against the destruction of farmland at Queen's Park. Unfortunately, I know firsthand how the destruction of farmland has impacted our community.
Let me be clear, the destruction of prime farmland needs to stop! Projects supported by this Ford government and Sylvia Jones, like Highway 413, will continue to destroy prime agriculture and local ecologies if built. Ontario Liberals have pledged to stop, once and for all, the construction of Highway 413. Ontario Liberals were the ones who created the Greenbelt, and we will continue to protect it.
It's simple: if the Ford government is re-elected, Highway 413 will be built and will divide Dufferin-Caledon. The Ontario Liberal Party is the only party that can form government and stop this reckless project.
The destruction of farmland also creates severe implications for food security, something that has been exacerbated due to the pandemic. We need sustainable food sources in Ontario, not concrete jungles and asphalt running through our farms.
Land preservation is something I've been passionate about for decades. I'm proud that the Ontario Liberal Party has stepped up and already announced that we will create five more provincial parks. But, of course, the issue is much more broad-ranging than this, and I expect a substantive platform to come out in the coming days.
As someone who knows land preservation inside and out, I will go to bat for our community on the issue at Queen's Park. Highway 413 will never happen under my watch, and farmland will be protected – not just in Dufferin-Caledon but across Ontario.
Website: BobGordanier.ca
Email: [email protected]
Facebook and Instagram: @VoteBobGordanier
NDP Party candidate, Tess Prendergast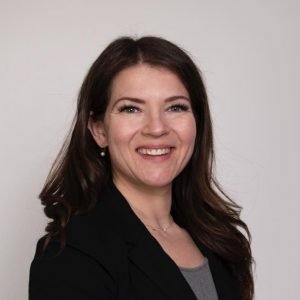 Dufferin-Caledon is at a crossroads.
We value our tradition and history as a farming community, and we respect all that the agricultural community has done to develop and sustain our region. However, Caledon lies at the periphery of the GTA. Caledon is predicted to grow by 700,000 people in the next three decades. The northern part of Peel is busy with developers vying for Ministers Zoning Orders, which will enable them to bypass environmental assessments, meaningful community input, and affordable housing quotas.
Instead of protecting farmland and investing in the next generation of family farmers, the provincial government has been helping these developers gobble up farmland. The NDP believes in developing within existing urban boundaries, not unnecessarily rezoning farmland to further line wealthy builders' pockets. We will protect farmland, and look for solutions that municipalities and every day people support.
Operating a farm in Dufferin and Caledon comes with its challenges. Farmers rely on business risk management programs to offer financial assistance when times are uncertain as a result of weather and other unavoidable events. The NDP will lift the cap on the Risk Management Program for agricultural producers.
To thrive, farms need infrastructure like broadband and access to essential services like health care and schools. Recently our rural schools have been under attack – if you recall Chapman's Ice Cream up in Markdale had to financially rescue the local public school to keep its doors open. When a local business is a better advocate than the government for your family and public education, it's time for a change. Broadband is an essential service for rural Ontario, and we'll treat it like one. The Ford government has not addressed the urgent need for broadband in rural and remote areas. We will finally connect rural communities so agri-businesses have the broadband they need to compete and rural families have the broadband they need to stay connected.
Website: TessPrendergast.Ontariondp.ca
Email: [email protected] 
Facebook and Instagram: @tessprendergast.NDP
Progressive Conservative Party candidate, Sylvia Jones
Did not send us a response on this issue.
The post Dufferin-Caledon Provincial Election Candidates Respond: Loss of Farmland appeared first on Just Sayin' Caledon.