With the Provincial Election on the horizon next month Just Sayin' Caledon reached out to the offices of the Dufferin-Caledon candidates for the Green Party (Laura Campbell), Liberal Party (Bob Gordanier), NDP Party (Tess Prendergast), and Progressive Conservative Party (Sylvia Jones). We requested they share their stance on 5 key issues and include the logic behind their position and their proposed solutions.
Each candidate's office received the same list of issues and were given 12 days to respond. 
With the June 2nd election now under a month away JSC will share those responses this week.
This issue: the Climate Change

Green Party candidate, Laura Campbell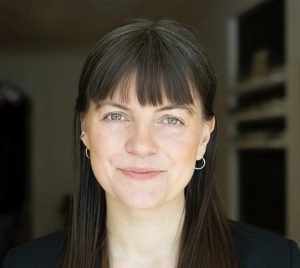 Climate change is the crisis we can no longer afford to ignore. Climate change isn't melting polar ice caps thousands of kilometres from us. It means unpredictable growing seasons, flooding, record heat, extreme weather events, wildfires and smoke filled skies, skyrocketing food prices, social instability, and climate anxiety among our youth.
There isn't much time left. The Intergovernmental Panel on Climate Change has told us the next ten years are "now or never" if we are to prevent catastrophic warming.
The Ontario Greens have a realistic and exciting roadmap for reaching net-zero emissions by 2045. It's a real plan, for real action. I've seen nothing but empty promises and vague numbers from the legacy parties on this issue. Our Climate Plan rests on investments in the exciting New Climate Economy. This is a global opportunity for Ontario to become a leader in clean tech. By creating green jobs, our plan will bring prosperity to Ontario, ensuring no one is left behind, while crushing climate pollution.
The plan seeks to dramatically increase access to electric vehicles by making them more affordable; it will make investments in public transit infrastructure; and will help our residents retrofit their homes and workplaces. Sector by sector, we have considered all of the varying ways in which emissions reductions can happen. And we've figured it out. Go see for yourself www.gpo.ca/Climate
The plan also aims to restore water and nature. Permanently protecting nature, in particular by working with indigenous communities, the plan will ensure that our children will have a future they can depend on.
Website: Laura-Campbell.ca
Email: [email protected] 
Facebook and Instagram: @LauraCampellgpo
Liberal Party candidate, Bob Gordanier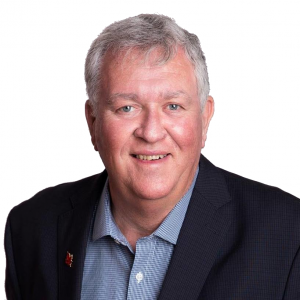 As a farmer, I've seen the climate crisis develop before my own eyes. There is no doubt that our planet is getting warmer, and we only have a small window to stop the damage we have caused.
Protecting our environment is one of my top priorities. For far too long, especially under this Ford government, the climate crisis has been ignored. In Dufferin-Caledon, our MPP, Sylvia Jones, claimed that she would protect our green spaces and environment – she even received an endorsement from GreenPAC in 2018. But in the past 4 years, nothing has been further from reality. She has supported the construction of Highway 413 and has allowed countless Ministerial Zoning Orders (MZOs) to be approved in Caledon. These destroy environmentally sensitive lands and local ecologies, and exacerbate the climate crisis.
As your MPP for Dufferin-Caledon, I will stop both of these projects. The Ontario Liberal Party is the only party that can form government and reverse the reckless moves of the Ford Conservatives. I've always said we have two crises on our hands. A climate crisis and a Ford crisis. We need to get rid of both.
When I was president of Beef Farmers of Ontario, I fought tooth and nail for environmental and agricultural sustainability at Queen's Park. I understand the impacts of the climate crisis firsthand, first as a farmer and then as a father and grandfather. I cannot stand for more environmental destruction for future generations. Now, I will fight every day at Queen's Park to reverse the impacts of bad policy so that our province can meet its goal for a sustainable environment that future generations can enjoy.
We have a climate crisis on our hands, and the only way to stop the devastating effects is to act now! Ultimately, the choice is clear. We can re-elect Sylvia Jones and have Highway 413, more MZOs, and catastrophic impact on ecology and environment come through our community, or we can vote for the Ontario Liberal party to form government and finally stop this mess.
Website: BobGordanier.ca
Email: [email protected]
Facebook and Instagram: @VoteBobGordanier
NDP Party candidate, Tess Prendergast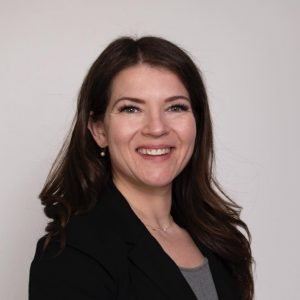 The climate crisis is the greatest threat our world faces, but we can create an incredible opportunity with how we respond to that crisis. I am running for my family, and families like mine. I often think about my children's future, and what Ontario could look like in 20 years' time. I worry that the current government is setting Ontario up for failure. In recent years Ford has tried to carve up the Greenbelt for his buddies and has gutted conservation authorities. Our natural environment, farmland, wetlands, and green belt are all under threat.
The NDP will end exclusionary zoning – increasing the supply of affordable housing. We will allow for more medium density homes like duplexes. We will encourage development to happen within existing urban boundaries, closer to existing services like public transit, social services, and existing infrastructure.
We have a New Green Democratic Deal that will create over 100,000 full time jobs in the trades retrofitting Ontario's public buildings with the goal of becoming net- zero by 2030.
Education, healthcare, social services, and the environment all play a role in nurturing healthy communities. I believe in a government that works for and listens to its constituents. The residents of Dufferin-Caledon are loud and clear – climate matters!
The NDP takes the climate crisis seriously. We'll launch a transparent, public review of the Permit-To-Take-Water process, especially for bottled water, to protect public use and good watershed management. We will restore integrity to the land use planning process, and end the abuse of Minister's Zoning Orders, while revoking all MZOs that harm the public interest.
I believe in an Ontario that protects the environment and families. As Ontarians, we have a duty to protect the Greenbelt, safeguard our rich farmland, and to develop sustainably with economic growth in mind. The people and heritage of Dufferin-Caledon deserve representation through a real voice at Queen's Park.
Website: TessPrendergast.Ontariondp.ca
Email: [email protected] 
Facebook and Instagram: @tessprendergast.NDP
Progressive Conservative Party candidate, Sylvia Jones
Did not send us a response on this issue.
The post Dufferin-Caledon Provincial Election Candidates Respond: Climate Change appeared first on Just Sayin' Caledon.