With the Provincial Election on the horizon next month Just Sayin' Caledon reached out to the offices of the Dufferin-Caledon candidates for the Green Party (Laura Campbell), Liberal Party (Bob Gordanier), NDP Party (Tess Prendergast), and Progressive Conservative Party (Sylvia Jones). We requested they share their stance on 5 key issues and include the logic behind their position and their proposed solutions.
Each candidate's office received the same list of issues and were given 12 days to respond. 
With the June 2nd election just under a month away JSC is sharing those responses this week.
Today's issue: Long-Term Care

Green Party candidate, Laura Campbell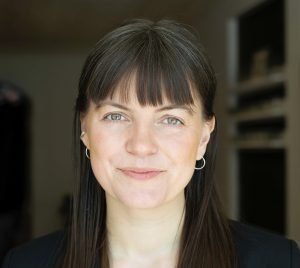 There is no question that both the previous Liberal and current PC government have failed our seniors in Long Term Care. By allowing the private providers to operate with limited oversight or regulation, the care at these LTC homes has been steadily eroding.
The pandemic revealed to us what advocates and family members have been saying for a long time: seniors have been deeply neglected at many of these private facilities. Worse still, calls to have minimum standards of care put in place have been largely ignored over the past decade. It has resulted in heartbreaking outcomes for our elders. Sadly, the Ford government has seemingly rewarded these private facilities by recently giving them public money with no guarantee that any conditions will be attached.
But it's not just our seniors who have suffered under these conditions. We also know that the folks caring for them have not been valued. Personal Support Workers are often paid minimum wage, which is especially problematic when you consider that many of them are themselves living in financially vulnerable contexts. The exploitation of these workers by their employers is unacceptable. In conversation recently with a former manager of a private home, the individual pointed out that having a proper wage structure with high quality benefits and job security would be the best starting point to respect our Support workers. I couldn't agree more.
If elected, I would work with all parties at Queen's Park to tackle our crisis in Long Term Care. It requires vigilance, care, and a commitment to make it right.
Website: Laura-Campbell.ca
Email: [email protected] 
Facebook and Instagram: @LauraCampellgpo
Liberal Party candidate, Bob Gordanier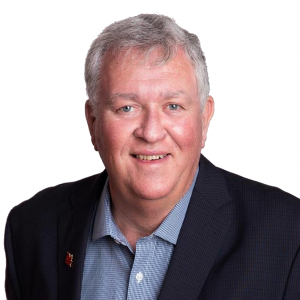 This is an issue that I am very passionate for and one that I gravely worry about. I've seen seniors, like my 96-year old mother, struggle over the past couple of years. Seniors have suffered since the beginning of the pandemic, but none have suffered more than those in long-term care homes. For far too long, we have institutionalized seniors into homes that have been harmful to their physical and mental health.
Instead of treating seniors with the dignity they deserve, they've been warehoused in for-profit long-term care homes that hand over billions of dollars to corporations. This has only been accelerated in the past 4 years by Doug Ford in Ontario and Sylvia Jones in Dufferin-Caledon.
Along with our Ontario Liberal Party, I am committed to solving this problem. We will provide home care to 400,000 more seniors to help keep our parents and grandparents at home as they age. Liberals will also end all for-profit long-term care homes and adopt a smaller, non-profit model that feels like actual homes.
Seniors deserve dignity, respect, and a high quality of care, something that's been missing over the past 4 years. I know this issue firsthand, and I am committed to implementing long-term care reform in our province.
Website: BobGordanier.ca
Email: [email protected]
Facebook and Instagram: @VoteBobGordanier
NDP Party candidate, Tess Prendergast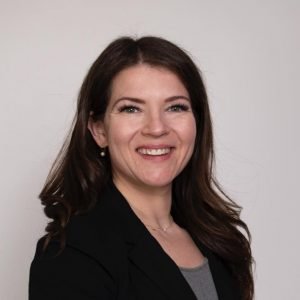 Ontario's seniors deserve better. The COVID-19 pandemic revealed the harsh realities that exist in LTC. More than 4,000 lives were lost in LTC throughout the pandemic.
We can have home care and LTC that give our loved ones a better quality of life, instead of taking it away. Many seniors cannot afford the astronomical cost of our current for profit LTC facilities while their municipal counterparts have huge waitlists.
We'll focus on quality home care as a first option, allowing seniors to stay in their homes longer.
We need to do two things to fix LTC. First, remove the profit from care – the only goal should be quality of care, not profits. We will take back public control of LTC facilities and stop greedy profit-making at the expense of quality of care. In order to maximize profits in the current system, the corporations decrease the quantity of caregivers and qualifications of staff – to the detriment of seniors in their care. We'll fix this by taking back control of LTC.
Second, we need to increase enrolment in PSW and nursing programs. We need to certify Internationally Educated nurses. When they graduate they need full time jobs. I spoke to one young PSW working in home care. She was having trouble finding a good full time job with benefits in Dufferin County – having to work two part time jobs, in two different towns, to make ends meet. We will create full time jobs that you can raise a family on. We'll repeal Bill 124 which disadvantages non-profit LTC homes and prevents them from retaining staff.
Our demographics are changing. The baby boom generation will soon be accessing home care and LTC at increased rates. But we have a plan. We'll build small, 6 – 10 room nursing homes in our communities that feel like actual homes, not warehouses. We will make family-caregivers who assist their
loved ones more than just visitors, giving them rights to access their loved ones at anytime. Home care and LTC are a priority for us, because we know our parents and grandparents should be better off than they are today.
Website: TessPrendergast.Ontariondp.ca
Email: [email protected] 
Facebook and Instagram: @tessprendergast.NDP
Progressive Conservative Party candidate, Sylvia Jones
Did not send us a response on this issue.
The post Dufferin-Caledon Provincial Election Candidates Respond: Long-Term Care appeared first on Just Sayin' Caledon.