With the Provincial Election on the horizon next month Just Sayin' Caledon reached out to the offices of the Dufferin-Caledon candidates for the Green Party (Laura Campbell), Liberal Party (Bob Gordanier), NDP Party (Tess Prendergast), and Progressive Conservative Party (Sylvia Jones). We requested they share their stance on 5 key issues and include the logic behind their position and their proposed solutions.
Each candidate's office received the same list of issues and were given 12 days to respond. 
With the June 2nd election now under a month away JSC will share those responses this week, beginning with the Housing Crisis.

Green Party candidate, Laura Campbell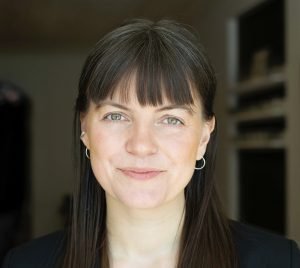 The vast majority of residents in this riding are being negatively impacted by the cost of housing. Whether a new homebuyer, a renter, or a senior looking to downsize, the fact that the cheapest home is over $900,000 in Orangeville and rent costs are double what they used to be even 5 years ago, poses a threat to our communities. Who will staff our schools? Our hospitals? Our long term care homes? Our businesses? Will our young people get to stay here?
The housing crisis is a complicated problem that involves multiple levels of government. Ontario Greens are up to the challenge of fixing it. We've been working on our housing paper long before the Ford government even acknowledged that there was a problem. Our housing platform was called a masterclass policy by experts. It deals both with the supply issue AND seeks to end rampant speculation.
I'm most excited about the idea that we can end exclusionary zoning in our towns so we can get creative building within our communities. Building gentle density through laneway housing, nanny suits, tiny homes, and missing middle housing like duplexes, triplexes and quadplexes with easy access to green space, shops, and work is what Ontario Greens refer to as 15 minute communities. Those communities will also include supportive housing, because no one should be left behind.
Housing is a human right. Secure, affordable, sustainable, and connected housing is a key factor in good mental and physical health. Ontario Greens have a vision and a concrete plan to deliver affordable housing for all of us.
Website: Laura-Campbell.ca
Email: [email protected] 
Facebook and Instagram: @LauraCampellgpo
Liberal Party candidate, Bob Gordanier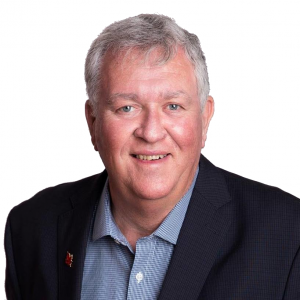 It is no shock to anyone that housing prices continue to grow at record rates in Ontario. I worry about my children and grandchildren not being able to afford a home because of these astronomical prices.
In the 4 years that Doug Ford and Sylvia Jones have been in power, they have had 4 different housing plans – but the problem keeps getting worse. The average Ontario home has skyrocketed by nearly $500,000 under the Ford Conservatives.
4 different plans in 4 years doesn't cut it for Dufferin-Caledon residents. Ontario Liberals will invest in and build more affordable housing and implement zoning reform. We will not favour the developers sitting on tens of millions of dollars of land but will help the first-time homeowners and families trying to make ends meet. I've seen the struggles of young people and middle-class families during this housing crisis, and I'm committed to finding solutions, not excuses on the housing crisis.
Website: BobGordanier.ca
Email: [email protected]
Facebook and Instagram: @VoteBobGordanier
NDP Party candidate, Tess Prendergast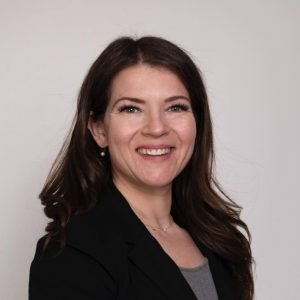 Ontario has a housing crisis on its hands. One of affordability, supply and need. In Dufferin-Caledon we are seeing these needs amplified. The average detached home in Caledon is selling for over 2 million dollars, making most homes in our riding unaffordable to a young first-time buyer or for a senior looking to downsize.
In late March there were over 742 names on the Dufferin County housing access list, that is to say, over 700 families in our communities that are experiencing housing instability.
Rather than focus on building affordable homes, Ontario's planning regulations have enabled costly developments on farmland controlled by developers and land speculators. The NDP will ensure that communities and transit grow together by investing in healthcare, home care, and education, rather than build costly, unnecessary infrastructure.
We will end exclusionary zoning – increasing the supply of housing options that are affordable. We will allow for more missing middle homes, like granny-flats, duplexes, triplexes or townhomes. The NDP will encourage development to happen within existing urban boundaries, closer to existing services like public transit, social services and existing infrastructure.
We're going to Invest in you with the Ontario Home Plan – offering first time home buyers a loan of 10% of the purchase price of your home. We will offer relief for renters and bring back rent control and end vacancy decontrol – so that a new tenant pays what the previous one paid, leaving the landlord
with little incentive to evict tenants.
We will build over 100,000 affordable homes and 60,000 homes with in-house support for the most vulnerable in our communities. The people of Dufferin-Caledon can count on the NDP to represent them. We believe that housing is a human right, and it is our priority to ensure that everyone has access to safe, affordable housing.
Website: TessPrendergast.Ontariondp.ca
Email: [email protected] 
Facebook and Instagram: @tessprendergast.NDP
Progressive Conservative Party candidate, Sylvia Jones
Did not send us a response on this issue.
The post Dufferin-Caledon Provincial Election Candidates Respond: Housing Crisis appeared first on Just Sayin' Caledon.