The Community Street Crime Unit (CSCU) of the Caledon Detachment of the Ontario Provincial Police (OPP) led the execution of a warrant, which resulted with an arrest and drug trafficking-related charges.
Between March and April 2022, officers from the Caledon CSCU conducted a drug trafficking investigation. As a result, a warrant was obtained for various locations.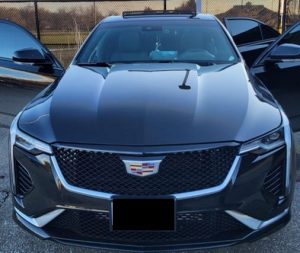 On April 22, 2022, Central Region CSCU, with the assistance of the Emergency Response Team (ERT), Caledon platoon officers, and the Canine Unit, simultaneous executed the search warrants.
As a result, the following items were seized: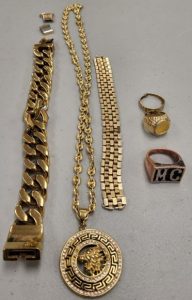 • 2020 Cadillac
• Suspected cocaine
• Currency
• Jewellery
• Cell phone
• Other property
Joseph METE, 41, of Caledon was charged with:
• Possession of a Schedule I substance for the purpose of trafficking – cocaine
• Traffick in Schedule I substance – cocaine
• Possession of proceeds of property obtained by crime under $5000
The accused was held for a Bail Hearing.
For anyone with additional information are asked to contact the Caledon OPP Community Street Crime Unit at 905-284-2241 or toll-free at 1-888-310-1122. You can also provide information anonymously by contacting Peel Crime Stoppers at 1-800-222-TIPS (8477) or online at www.peelcrimestroppers.ca. When you contact Crime Stoppers, you stay anonymous, you never have to testify, and you could receive a cash reward of up to $2,000 upon an arrest.
The post Caledon Local Faces Drug Trafficking Charges appeared first on Just Sayin' Caledon.