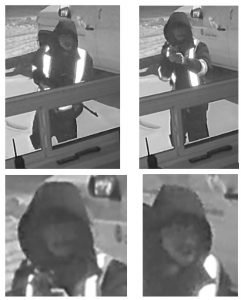 Between February 5 and February 14, 2022, officers from the Caledon Detachment of the Ontario Provincial Police (OPP) responded to two reports of mischief on the Albion Hills Conservation property. Caledon OPP is seeking assistance in identifying a suspect, believed to be operating a white Mazda.
The first incident occurrence occurred on February 4, 2022 at approximately 11:15 p.m. when the suspect was observed by video surveillance entering the property. Multiple building and vehicle windows were damaged by the discharge of a BB gun.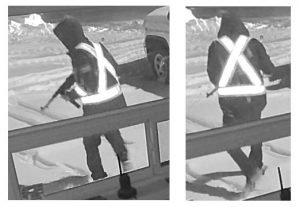 In the evening hours of February 11, 2022, another similar incident involving a BB gun occurred. This time, windows of heavy equipment on site were damaged.
If you can identify the suspect or have any information regarding the incident, please contact the Caledon OPP Street Crime Unit at 905-584-2241 or toll-free at 1-888-310-1122.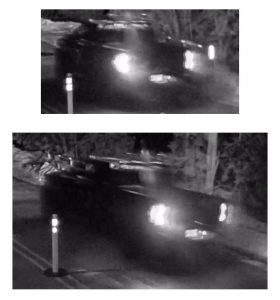 You can also provide information anonymously by contacting Peel Crime Stoppers at 1-800-222-TIPS (8477) or online at www.peelcrimestoppers.ca. When you contact Crime Stoppers, you stay anonymous, you never have to testify, and you could receive a cash reward of up to $2000 upon an arrest.
The post Caledon OPP Seeking Assistance in Mischief Investigations appeared first on Just Sayin' Caledon.