Legible Inc., a browser-based, mobile-first, globally accessible online eBook reading and publishing marketplace, recently welcomed Laura Brady, a long-time resident of Bolton, as their new Head of Accessibility.
Laura is an internationally renowned and respected accessibility, eBook, and publishing professional.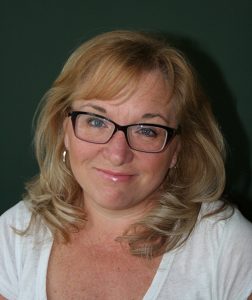 "I like to refer to myself as an accessibility busybody" says this leader in accessible publishing in Canada. Laura is consistently engaged in planning conferences, consulting for publishers, the Department of Canadian Heritage, and for accessible format libraries.
She has recently come off four years working the House of Anansi Press/Groundwood Books where she not only succeeded in getting their list in accessible shape, but was also a driving force behind the organization achieving certified accessible status and nominated for a several large international awards.
Legible's advanced browser-based eBook reading and publishing platform, Legible.com, has been designed to improve accessibility to eBooks globally – both through its browser-based eBook reading platform, but also in terms of providing improved accessibility to books to those with disabilities. Readers on Legible.com can already use browser-based accessibility solutions, as well as tools in Legible's reading system for the dyslexic community.
"While accessibility is one of Legible's four founding values, addressing and improving accessibility also presents a large market opportunity in the world," commented Kaleeg Hainsworth, CEO and founder of Legible. "Many disabled people are tired of not being considered at all and embrace the opportunity to not only be considered, but also valued and addressed as a powerful segment of the consumer population."

"Legible's browser-based innovation stack and business model is ideally suited to this emerging market, and in recognizing this opportunity we are also very happy to welcome Laura Brady to Legible as our Head of Accessibility," stated Hainsworth. "Laura is an eBook accessibility expert and brings to Legible a profound respect for the various needs of readers, a vast experience with print and eBook production, and a gift for sharing her knowledge. Nothing can stop her drive to create accessible content."
In their press release Legible, Inc. also recognized that Laura brings twenty-five years of trade publishing experience working for large and small publishers as well as freelancing. She has produced beautiful children's books with eBook and braille editions. Laura's work has included rendering complex poetics and math into digital environments, and she has also worked with Cree syllabics.
A sought-after consultant, trainer, and public speaker, Laura has advocated with government funders, accessible library organizations, and publisher associations for disability issues. She serves on the board of directors of eBound Canada and the Accessible Books Consortium, helps to organize ebookcraft and the annual Accessible Publishing Summit, and her blog posts, workshops, and videos have taught hundreds of people to make eBooks more accessible.
"I am truly delighted to join Legible," said Laura. "I have admired Legible's mandate and work for some time now, and I very much look forward to joining this passionate and determined team devoted to an inclusive reading experience."
"As a core value, Legible is fully committed to being a globally accessible marketplace for books, and to ensuring that Legible is the first born-accessible platform for all users and reading needs in the twenty-first century," Hainsworth added. "Access to books and publishing for a globally connected population means access for everyone. The next one billion users of the internet will include 250 million people with disabilities. Ensuring that Legible is a born-accessible platform and working collaboratively with all communities to overcome barriers to access, not only makes sound business sense, but it is manifestly the right thing to do. Welcoming Laura to Legible's team will help us ensure that we meet the needs of a vibrant and significant market, and that we do so to the highest standards available."
The post Bolton Book Designer Becomes New Head of Accessibility At Legible appeared first on Just Sayin' Caledon.