Contributed photos.
Do you believe in magic? I do.
I believe a little magic is a marvellous thing. We could all use a little of that, right now. In fact, never mind a little, let's go for a lot.
Because eventually we are all going to need to snap out of our pandemic-induced funk. Mentally. Physically. Emotionally.
Enter some hocus pocus. Magic. And on a level that can make everyone smile. Yes, Disney magic.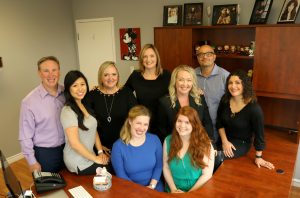 Bolton's Christine Fiorelli and her team can make that magic happen. After all, Disney destinations and cruises along with (Wizards and Muggles take note) Universal Orlando's Wizarding World of Harry Potter is all they do. Exclusively. Because, as you know, it's tough to find more magic in one place than in a castle.
Fairytale Dreams and Destinations just celebrated their 20 year anniversary in December. And there is a lot of Disney and Hogwarts history, knowledge, love, and know-how under their roof at 10 McEwan Drive West in Bolton.
Christine, the proprietor, had her first visit to Disney at age four and has returned over 100 times since. While planning her Disney honeymoon in 2002 she found it difficult to get the expert advise needed to make that trip as amazing and exceptional as she had hoped. And the desire to become that expert herself was born.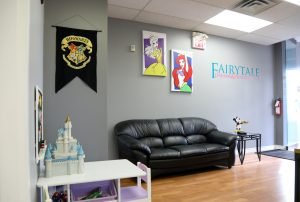 Fairytale Dreams went through a slower time during the peak of the pandemic, like most businesses, but when the travel restrictions eased in October things picked up again. Christine and her team, which for the past seven years has also included her husband Frank Steduto, are busy booking 2022 vacations.
Feeling uncertain about booking travel just yet? Christine reminds us that "only a deposit is required and that is fully refundable closer to travel time, so there is no risk in booking far in advance."
"Unlike sun destinations where there can be last minute sell-offs Disney is the opposite" explains Christine. The closer you get the more expensive it becomes. So my advise is to book as far out as possible.  Right now you can book Disney as far out as December 2022 and their cruises into 2023.
"Don't forget we are dealing with a lot of pent-up demand" she adds. "In fact, surprisingly, there is already limited availability until May."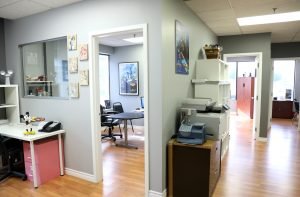 What would make your dreams come true? California's Disneyland? Florida's Disney World? Universal's Hogwarts? A Disney cruise? Fairytale Dreams and Destinations are experts in all those locales.
Wondering about mask mandates? Christine says there are no mask exemptions at Disney. "Right now masks are mandated at all indoor locations" she says.
Testing has thrown a whole other layer of complexity into travelling. Christine and her team are prepped with the knowledge of what you need to do and when and how to do it.  This removes the worry and uncertainty so you can focus on the hocus pocus. Magic, it's a marvellous thing.
Visit Fairytale Dreams & Destinations website
Open Monday to Friday 10:00AM to 5:00PM – Saturdays by appointment only –  905.857.3611
The post This Caledon Biz Can Help You Plan Your Magic Now appeared first on Just Sayin' Caledon.