Article Photos: Jimmy Pountney
Meals that are fresh, full of flavour, and prepared by someone else are a sought-after thing for folks busy with careers, kids, and even running their own businesses. It's a niche that Chantelle Faria uncovered and addressed beautifully after Covid changed everything starting in 2020.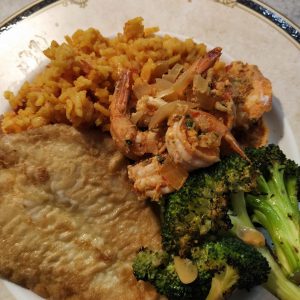 Chantelle began working in the restaurant industry 18 years ago. Later, in her 20's, she decided to take it to the next level and enrolled in Culinary Management at Humber College.
When Covid struck in 2020 she was one of the early employment casualties. Chantelle was laid off from her position at a "business restaurant" in downtown Toronto. That role had seen her involved in preparing breakfast and lunch for 200-300 customers per day.
With free time for first time in a long time Chantelle found herself making sweets. It was something she had always enjoyed and she shared them with friends and family.  That progressed to a limited number of small meals. A friend encouraged her to follow this passion and, in summer of 2020, Flavour by Fancy was born. And her business of supplying freshly-made, flavourful meals, that only require finishing and plating (instructions included) really picked up steam.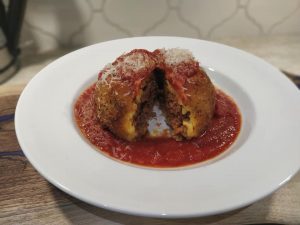 Chantelle is now days away from helping her brother Matt Medeiros, and his wife Kimberley, open Wine Spot in downtown Bolton. As Head Chef she will undoubtedly be delivering morsels to remember.
Flavour By Fancy is still a going concern as well. Chantelle is particularly leaning right now toward her expertise in sauces, flavoured oils, and honeys.
If you like your food spicy you are going to want to try her Scotch Bonnet Hot Sauce. In fact, how about something more imaginative like Scotch Bonnet and Mango, or Scotch Bonnet and Carolina Reaper?
For those of us who are honey fans, and honestly who isn't, try her garlic honey, apricot peppercorn honey, or hot mustard honey.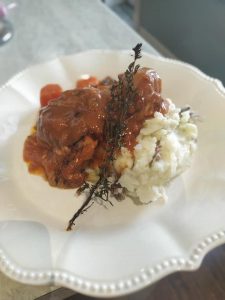 Oils are a pantry staple so don't miss this chance to add some Garlic Infused Oil or Hot Garlic Infused Oil.
What would Christmas be without chocolate? Chantelle offers mouthwatering treats like Saltee Toffee Bark, Spiced Oranges and Cranberry Bark, and Peppermint Cookie Crunch Bark.
Whether she's the Tour de Force in the kitchen at soon-to-open Wine Spot, or creating delicious culinary delights for Flavour By Fancy, Chantelle Faria is someone making a big impact on the Caledon food scene!
Instagram @FlavourByFancy
(647) 720-2865
The post Chantelle Faria's Flavours Are A Boost to Caledon Food Scene appeared first on Just Sayin' Caledon.