When Carlo Summaria was planning White Birch Special Needs Day Program, he envisioned a space where adults with special needs could come together to read, craft, and enjoy other activities. Having grown up with a brother with special needs, Carlo dreamed of a place where all were welcome. And in 2014, utilizing space that had most recently housed the post office, he created that space in Palgrave.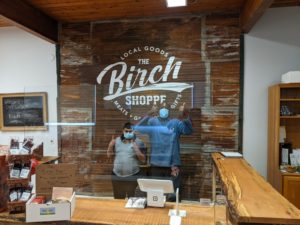 After a modest initial registration of just 3-4 customers, Carlo built the White Birch Day Program over several years and when COVID-19 hit in March of 2020, White Birch had 45 registered members. But as the pandemic wreaked its havoc, White Birch experienced the same types of struggles that so many local businesses have faced: mandated shutdowns, safety concerns, occupancy restrictions and more. And with those restrictions, registration and revenue also suffered.
"I began trying to think of something we could do to weather the pandemic." Carlo said. He considered numerous ideas to help get though the downturn, including a second location or opening a shop. Then he discovered that part of the building housing the day program is still zoned commercial. Carlo realized that if the commercially zoned room received a facelift and saleable product could be sourced, White Birch participants would be able to gain work experience through the venture and local business would be supported. A true win-win.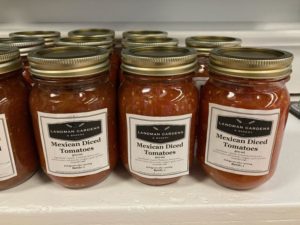 And so White Birch participants worked with staff to do a reno & put together in-store displays. Carlo began to approach local farmers and businesses about selling local produce and products in a storefront housed on site. Once word started getting out, local businesses started reaching out to White Birch directly. And so was born a true symbiotic relationship. White Birch participants gain work experience and self-reliance; the shop pulls in revenue to help White Birch weather the pandemic; many local small businesses have a space to sell their wares; local shoppers are introduced to many awesome local products.
In lieu of a traditional grand opening, The Birch Shoppe opted to create custom "Birch Boxes;" cardboard boxes packed and sealed by participants. Each box contained 6 locally sourced food items. Selling for $55 and with a retail value of $70, this was a hot deal. Promoted and sold on Social Media, the Birch Boxes were quickly snapped up by savvy local shoppers.
Birch Boxes are still available in store for $60 each and can be ordered through the White Birch Facebook page – @whitebirchdayprogram . Carlo noted they plan to create on special box for Mother's Day and those will be launching in early to mid-April. After that, they will aim to offer one Birch Box per month.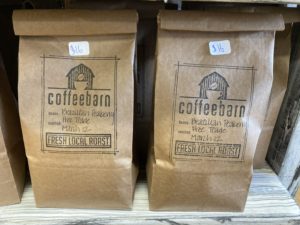 But despite all the excitement generated by the Birch Boxes, let's not forget that locals can drop in to the Birch Shoppe and shop in a more traditional way as well. Mind you, for now there will still be COVID-19 related in-store customer limits, masks will be required and so on. But when you pop by, you can browse local meats, veggies, sauces, jams, and cookies as well as artisan soaps, sunflower oil and more.
The Birch Shoppe and White Birch Special Needs Day Program are both located at 17090 Regional Road 50 in Palgrave. Learn more about the Day Program at their website: whitebirchdp.com, or email shopthebirch@gmail.com to learn more about shopping options.
The post Barking Up The Right (Birch) Tree appeared first on Just Sayin' Caledon.