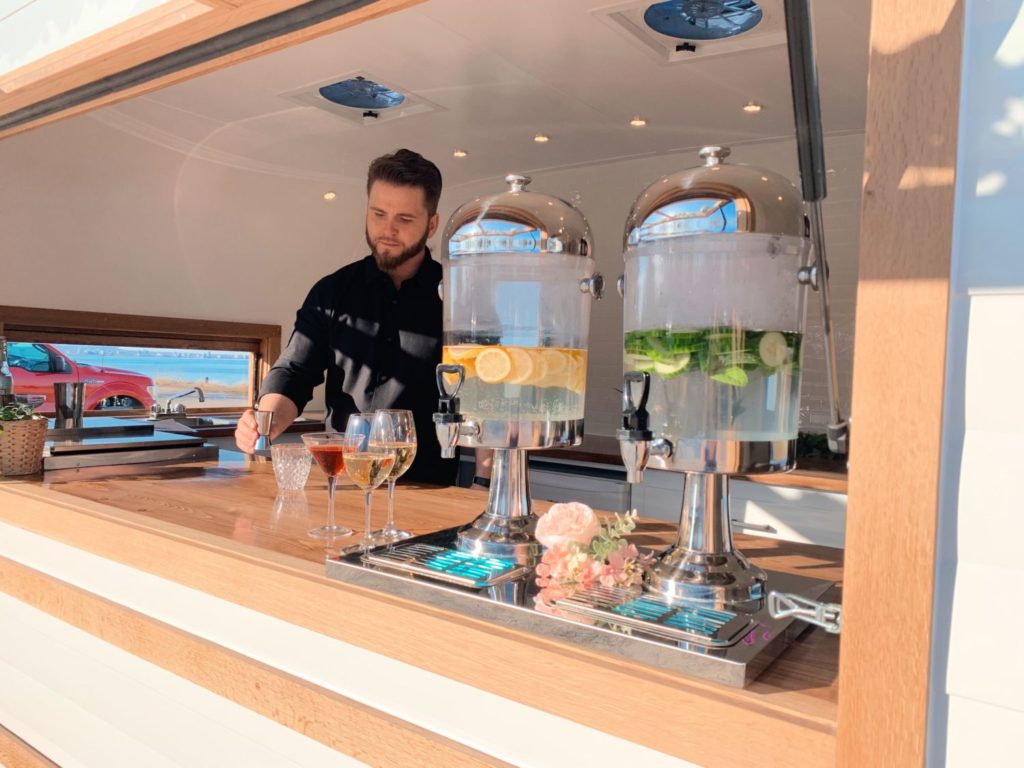 This Bolton couple is rolling into new adventure with a vintage bar trailer!
When COVID first arrived, local Bolton couple Matt and Kimberley Medeiros were working 9-5, but knew there was something else for them.  Having met in the restaurant industry years earlier, they always knew they would eventually work behind the bar together again – although, neither expected the bar to be on wheels.
"The idea of a bar on wheels is definitely not a common one.  But we loved the freedom of using The Wine Wagon to create a custom experience, and we know that no two days are ever going to be the same," says Kimberley.
The timing was right as well.  "The pandemic forced all of us to change our habits and our plans.  More and more people are planning their events in outdoor spaces – everything from weddings to birthday parties," says Matt.  "We are talking to lots of couples whose weddings from last year have been pushed to this year, and they just can't find an indoor venue with available dates.  Having the option of a unique, retro trailer at their wedding is definitely appealing."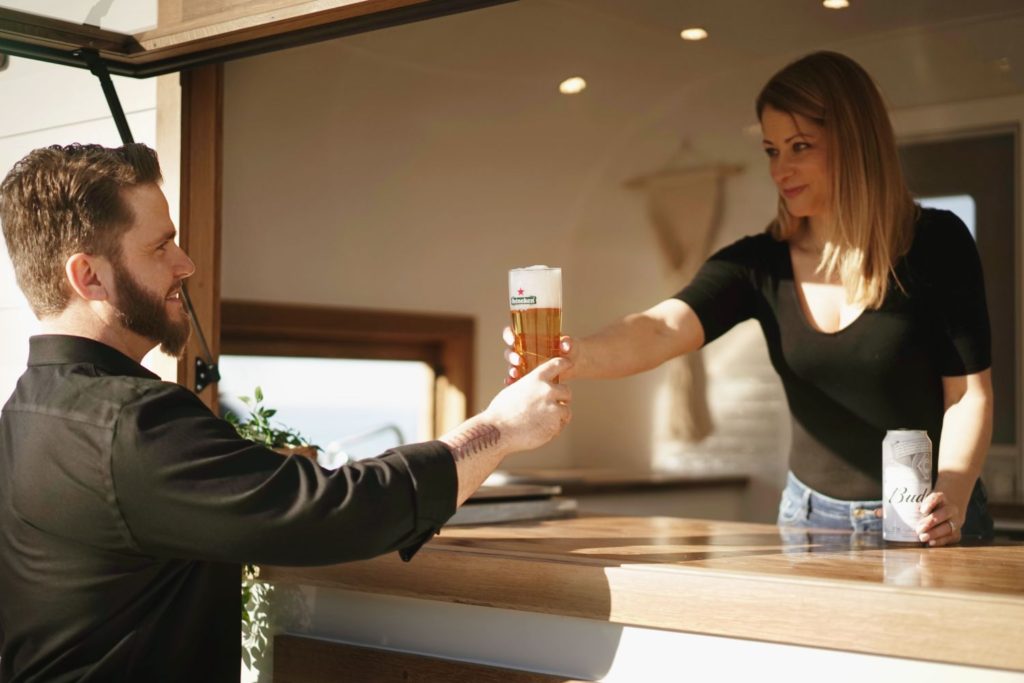 While their most common requests are for weddings, the couple also receives lots of requests for engagement parties, baby showers, and milestone birthday parties.
"Having the trailer as a larger, feature bar is fantastic and looks great in photos, but the Cocktail Cart is ideal for those places the trailer is too big for" Kimberley explains. "For example, backyard parties and cottage weddings often request the cart."
Conscious of the environment the couple makes sure that cups are all recyclable. Want to splurge? You can even do a custom cocktail menu and colour-coordinate to your colour scheme.
Matt and Kimberley moved to Bolton from Brampton about 2 years ago. "We found ourselves coming to Bolton more and more for our kids' activities, or to visit the Fall Fair or Tractor Pulls, and we realized how much we loved the community and wanted to be a part of it.  That move was one of the best things we could have done – we love it here." says Kimberley.
Wine Wagon Mobile Bar is a 14-foot vintage-style custom built bar and bartending service ideal for outdoor parties, events, and corporate pop-ups.  One thing is certain, this trailer will turn heads wherever it rolls. Give them a shout at 647-237-3700 or visit their website at Wine Wagon Mobile Bar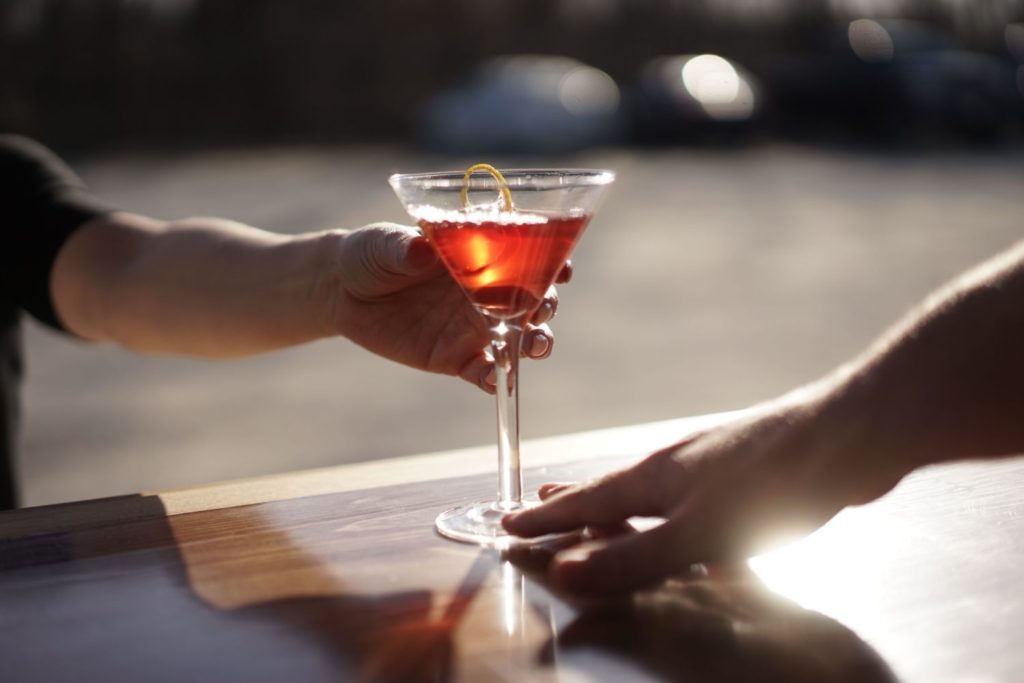 The post Bolton Couple Rolling Into A New Adventure appeared first on Just Sayin' Caledon.